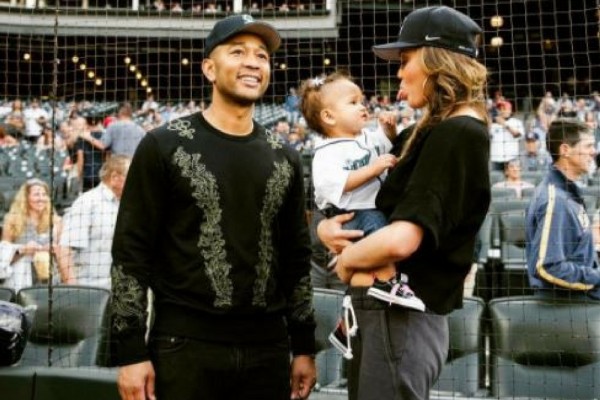 Chrissy Teigen is probably one of the most honest celebrities in Hollywood. The mum-of-one has always been frank about undergoing IVF treatment, dealing with postpartum depression, and even tackling little Luna's boogers!
She's opened up once again in a new interview with Marie Claire, discussing how she and John have considered different options to expand their family.
Chrissy says she definitely wants to have more children, but the thought of experiencing postpartum depression again concerns her.
"I would definitely adopt or have foster children. But I loved being pregnant," she explained. "Maybe I should be scared (of having PPD again), but I don't know. It couldn't be any worse than it was – could it?"
Having more children through IVF could be an option for the couple, as Chrissy previously revealed they have still have frozen embryos from their first round of IVF.
However, she said she's willing to go through the process again."The number of embryos we have left is not matching the number of people I want at my dinner table, so I'll have to do it again," Chrissy told People after giving birth to Luna.
"I wish I had frozen my eggs earlier. We have a few more on ice. Who knows what will work?"
Chrissy revealed the couple wanted children for several years but their attempts did not work until they tried IVF.
After giving birth to little Luna, Chrissy found herself feeling very low, unable to eat and having pains all over her body.
"I would go two days without a bite of food, and you know how big of a deal food is for me," she said. "One thing that really got me was just how short I was with people. I couldn't figure out why I was so unhappy."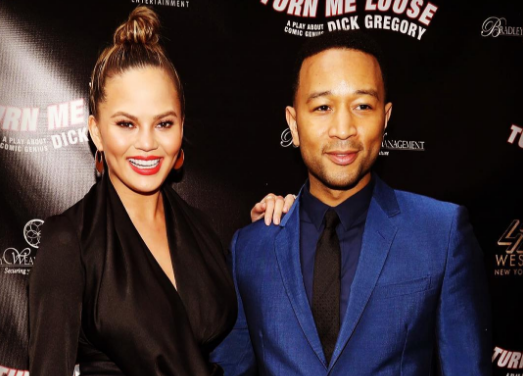 The model found herself in fits of spontaneous tears and could only get to sleep on her sofa. Realising she needed help, she visited her doctor along with husband John Legend for support.
Chrissy's doctor diagnosed her with postpartum depression and prescribed her a course of antidepressants to help her cope.
The brave mum told Glamour: "I just didn't think it could happen to me. I have a great life. I have all the help I could need: John, my mother (who lives with us), a nanny. But postpartum does not discriminate. I couldn't control it. And that's part of the reason why it took me so long to speak up: I felt selfish, icky, and weird saying aloud that I'm struggling."
We wish Chrissy the best of luck with her plans to expand her family.