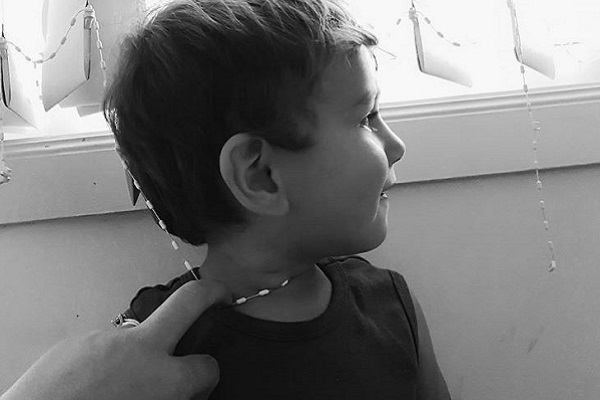 When you are a mum, you are constantly learning new lessons every single day. It's important to remember that every parent makes mistakes; it's a normal part of life. Sharing your errors and flaws is never an easy thing to do, but one mum has put her fear to one side to help other parents.
Stevie Niki shared a horrifying story about an incident that involved her young son. She posted the story on Instagram, alongside some shocking staged images to promote the importance of being safe in your home.
The mum explained that while she was tidying up the family home, her son was playing by the window. She was in the middle of folding laundry when her son cried out for help.
Stevie wrote, "I hear him start to quietly cry my name - 'mamma', I looked up from the washing pile and see him caught in the cords, with them wrapped around his neck."
The mum admitted that she would never have considered the blinds a safety hazard, however, we need to be extremely cautious, especially when there are toddlers in the house.
"I would never have given it a second thought if I had not seen what could have seriously hurt him, if I were not right there, with him."
The concerned mum has encouraged other parents to double-check their house, to ensure it's safe for little ones.
"Please, check your vertical blinds if you have them on windows above floor length, and little ones in your home," she said.
The photos she shared are controversial due to their sensitive nature, but parents will be relieved to hear that they are staged.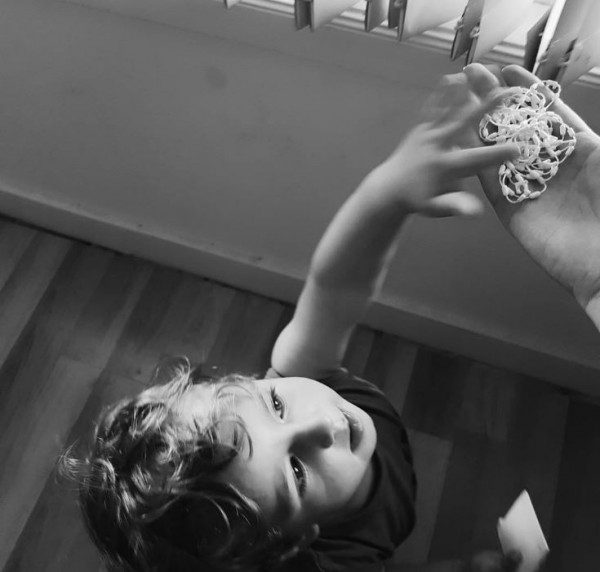 She shared, "That would be a dangerous thing to do. My children, their health and safety are always a priority to me, not a post or a picture."
The mum reassured people that her son was not injured. We are so happy to hear that he is happy and healthy.
The Instagram post has received hundreds of likes and comments, and many followers praised the mum for bravely sharing her story.
One mum empathised with her, "I know crazy things happen so quickly, even when we do our best to keep them safe! Kids get themselves into the craziest situations."
Another added, "This post will do great good and maybe even help some other mummies avoid tragedy. Thanks so much for sharing."