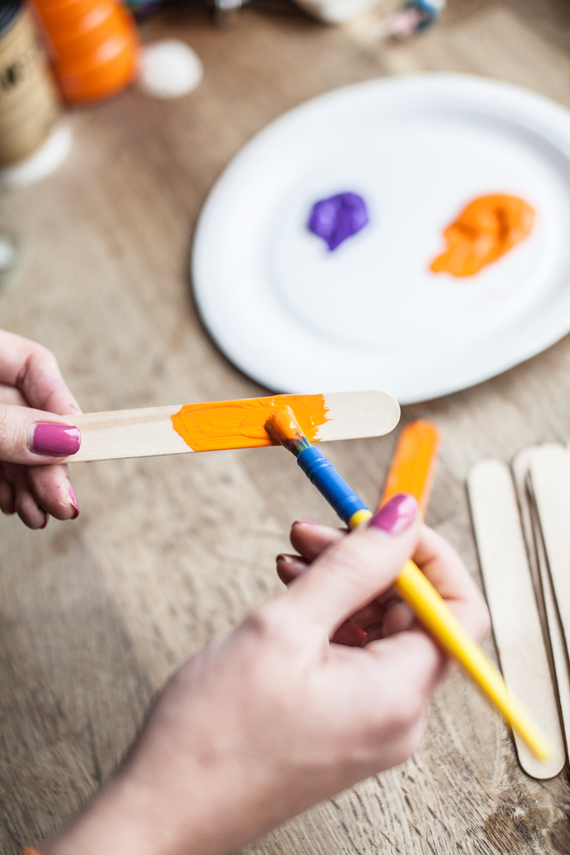 After such a great summer eating lots of HB Ice Creams we decided to use our used Ice Cream sticks to make a Halloween puzzle that all the family can play. Use simple drawings for these as they are not as easy to put back together as they look.
What you need:
Ice Cream Sticks
Paintbrush
Paint
Black Marker
Method
Get seven ice cream sticks and line them up
Paint all the sticks the same colour and leave to dry
Once dry decide what shape you are going to make and using a black marker draw the outline of the shape on the sticks
I made a pumpkin, skeleton and a ghost but you can make whatever Halloween shape you like.
Mix up your sticks and have lots of fun making your puzzles.