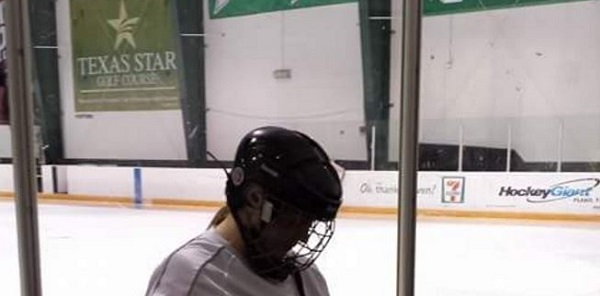 In a world where people still seem to have a problem with public breastfeeding, we love that amazing mums all over the world are taking a stand.
Clearly, women everywhere agree – which is why the following photo has gone viral online this week.
An ice hockey player has been hailed as a total hero for sharing a photo of herself nursing her baby rinkside ahead of a game.
The mother shared the photo to the ever-popular Breastfeeding Mama Talk Facebook page, writing: "My pre-game routine is a little different these days."
The shot garnered major praise immediately, with one fellow mum commenting: "The many hats we wear as a mother. Woman at her finest: ready to kick some ass, yet still tender."
Another, meanwhile, branded the photo 'badass'. We could not agree more!
The photo comes just days after a US mum went public with her story, after a police officer threatened to arrest her for being 'offensive' for breastfeeding in public without covering up.
Thank heavens mums are not being scared off by such ridiculous stories.
SHARE to inspire a fellow nursing mum.