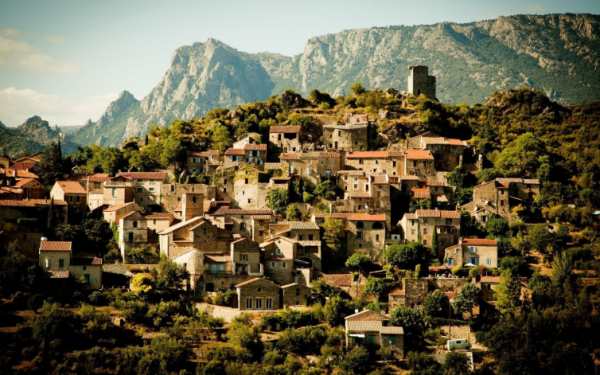 When thinking of a holiday to Italy, Rome and Venice are probably among the first places you think of to stay.
But this stunning country expands far beyond the bright city lights of the capital.
So why not try something a little bit more unique and much more traditional.
We've put together a list of five gorgeous Italian villages that should be the backdrop for your next holiday.
1. Monte Isola, Lombardy
This Italian town is located on an island in Lake Iseo.
Monte Isola is the largest lake island in South and Central Europe.
With beautiful churches and the shrine of Madonna della Ceriola standing on the highest point of the island, there is plenty of history and culture to enjoy here.
2. Atrani, Campania
This city is located in the province of Salerno in the south-west region of Italy.
Although Atrani is one of the smallest communities in Italy it's beauty has caught the eye of many production companies who have used it as a set of film commercials for years.
With stunning alleys, gardens, squares, buildings and traditional stairs everywhere you turn, this city will have your camera full of pictures.
3. Otranto, Apulia
Located on the east coast of the Salento peninsula, Otranto is the home of the Castello Aragonese.
This castle is known for its irregular architecture as it has five sides and is listed as a must see on any tour guide book.
The lighthouse Faro della Palascia sits just 5km southeast of Otranto and marks the most easterly point of the Italian mainland.
4. Montemerano, Tuscany
This Tuscan village is exactly what traditional Italy should look like.
The 2001 census counted a population of just 438 so there is no need to worry about crowded streets and noise.
Like many Italian villages, Montemerano is home to some truly beautiful churches which should make for some incredible photographs.
Think Under the Tuscan Sun minus Diane Lane.
5. Cervo, Liguria
This small, ancient town sits on top of a hill along the Italian Riviera in the coastal province of Imperia.
Surely that's already enough to have you packing your bags?
If not then one of the city's most popular attractions is the baroque church of St. John the Baptist which overlooks the sea.
With huge connections to classical music, head to Cervo during the summer for a glimpse at the International Chamber Music Festival of Cervo.
SHARE these Italian holiday destinations.