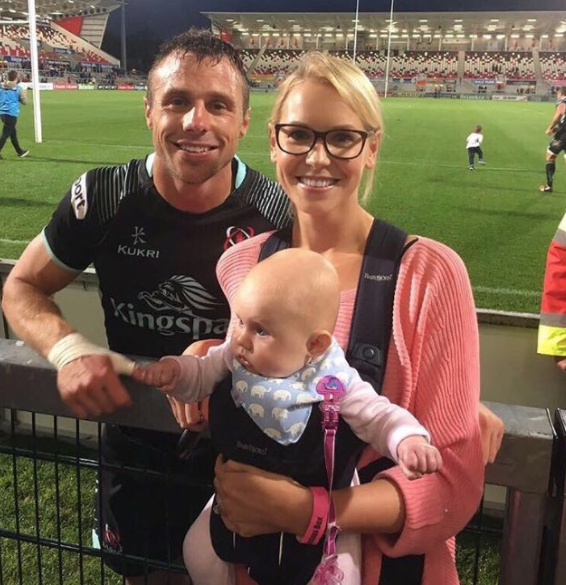 "I can't get enough of her"
Irish rubgy star, Tommy Bowe has fallen hard. And he is not afraid to admit it.
The Ulster wing and his wife, Lucy welcomed a baby daughter in April. Emma is now a bouncing six-month-old and we caught up with him about all things parenthood.
" It's been a fun few months. I was injured for the first few weeks of her life so it was actually really nice spending so much time with her. I have a newfound respect for mums in general. It is seriously hard work having a baby, and to see them adapt like second nature to this new life is pretty amazing. I'm really proud of Lucy and in fact, I now appreciate my own parents a lot more. We are forming beautiful bonds. Her smile just lights me up"
Between changing nappies and cooing over baby Emma, Tommy is excited to chat to us about his involvement in a new project, Sports for Schools.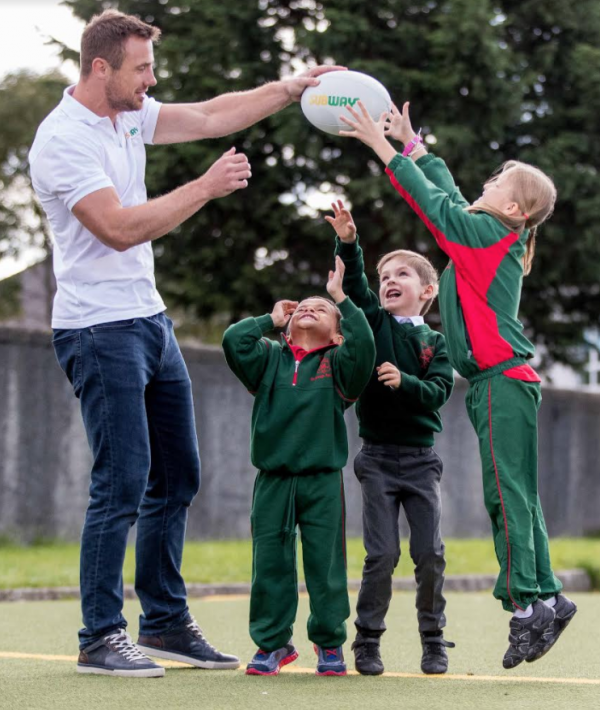 The programme is very simple. It provides a way of encouraging schools to show children the importance of being fit and active.
Subway has joined forces behind the project which is currently in schools across the UK. This social enterprise has now expanded here to include primary schools across the country.
The scheme gives school children direct access to extraordinary British and Irish Olympic and Paralympic athletes and professional athletes who run fitness circuits for the entire school.
They hope to foster a love of sport from an early age. Some of the athletes involved in the training programme were originally inspired themselves by similar sporting events when they were younger.
Tommy said motivating children in sport is a no-brainer:
"I came from a very sporty family. I played everything from tennis to hockey, baseball and football. Children are naturally sporty - we need to keep their motivation as they get older. Children will always prefer to run than walk. We need to channel that energy so they stay active."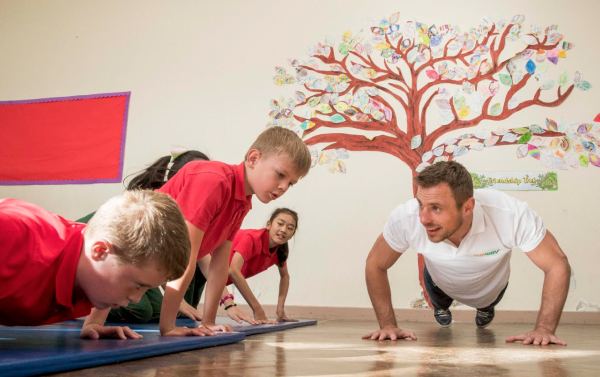 So, will Emma be playing for the women's rugby team someday?
"She can be whatever she wants to be. I was lucky enough to be presenting at the ladies jersey presentation recently after the women's World Cup and the craic and camaraderie was off the charts. It made me want to be part of it. The commitment these women show is truely amazing. I'd be so proud for Emma to be part of that someday. I'm sure I'm like all dads - I want my daughter to have all the opportunities in life."
We asked Tommy to describe fatherhood in three words:
"Pretty hard work! I'm a dab hand at nappies though!"
We wish them all the best of luck with their new baby daughter.