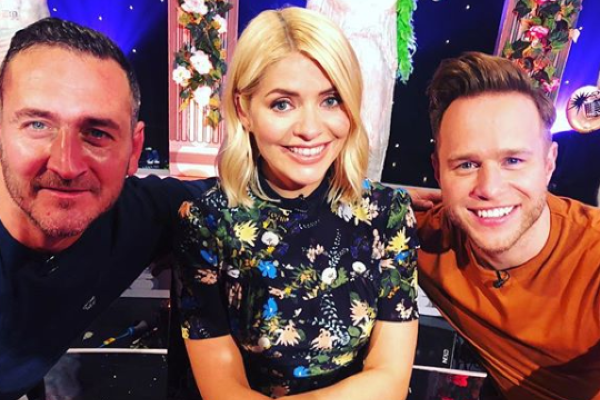 Could a pregnant Holly Willoughby be gracing our television screens?
It is unlikely, but not impossible as the 37-year-old revealed that she is considering expanding her family.
In a recent interview, Holly opened up about being "always broody."
The mum already has three children with her husband Dan Baldwin.
The couple share nine-year-old Harry, Belle who's seven and four-year-old Chester.
But a fourth child hasn't been completely ruled out, as the presenter is back and forth with the idea of having a newborn in the household once again.
"Part of me wants another baby but part of me thinks that's not a good enough reason," she told the Sunday Telegraph's Stella Magazine.
"I've almost decided not to…but not quite."
This isn't the first time Holly has hinted that she'd like to have another baby.
On a This Morning segment, the mum and her co-presenter, Phillip Schofield visited a maternity hospital to mark the NHS' 70th birthday.
The 37-year-old was taking a trip through the ward at Queen Charlottes and Chelsea Hospital in July, when she admitted live on air that she'd to do it all again.
Although co-host Phillip attempted to put her off the idea, it seems like Holly can't help herself when it comes to newborns.
"Those first moments of giving birth. I just want to do it again," Holly confessed.
"Don't do it!" exclaimed Phillip
"I know, I know. I can't help it," said Holly.
Only time will tell to see if Holly decides one way or another.