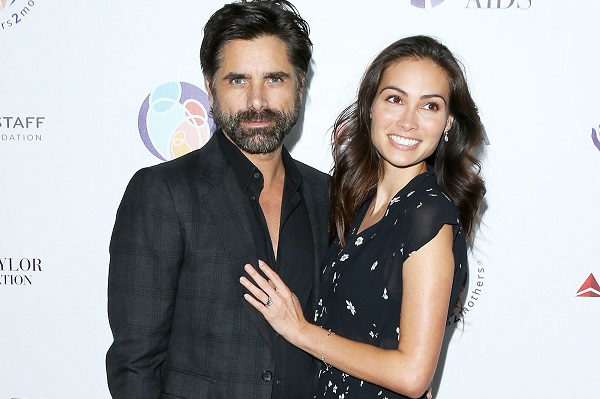 Earlier this week, John Stamos shared the exciting news that he will be welcoming his first child into the world in 2018.
Following the big announcement, the 54-year-old actor shared the most touching tribute to his late father on Instagram.
John shared a black and white photo from his childhood with his 2.2 million Instagram followers.
The ER star wrote, "I will certainly fall short of the father my pop was, but - I'm going to give it my all! #Balance #BillStamos #Hero"
In the photo, John's dad is holding the youngster up in the air. Fans couldn't help but flood the comment section with messages of support.
They fully believe that the Fuller House star will be an incredible dad, "Your father has instilled those beautiful values in you. You will be the best father only because you know what it feels like to have a father as a great role model in your life."
Another fan shared, "John, you will be an amazing father. If anyone can do it, it's you."
"Both of your parents are looking down on you, prouder than ever possible and will guide you through this new chapter," said one user.
John recently admitted that he is devastated that neither his mum or dad will be here for the birth of his first child.
He shared, "It kills me that my parents aren't here to be part of this, but I know it probably wouldn't be happening if they weren't up there."
John and his fiancé Caitlin McHugh are set to welcome their first child into the world in the spring of 2018.