Rio Ferdinand has opened up about starting a new relationship with TOWIE star Kate Wright, after the death of his wife.
Rio lost his wife Rebecca to breast cancer in 2015, leaving him to raise their three young kids - Lorenz, 11; Tate, nine; and Tia, six - alone.
Sadly, in a heartbreaking twist of fate, his mum Janice also died of breast cancer this year.
Speaking on This Morning, the retired footballer confirmed he was dating again, and said he was "really happy now".
"The kids are really happy, it's the happiest they've been. I'm in a relationship, and it's going well," he revealed.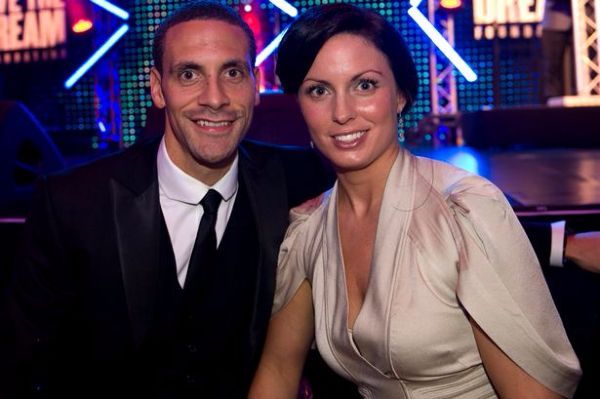 "My kids deserve to be happy, they've had tragedy for the last few years of their lives."
Rio added that he wanted to ensure his children were comfortable with him having a new partner.
"They have to be part of that conversation. There's not been at any stage going into this relationship that they've not been involved. Even in terms of introducing – how they want it to be done.
"As long they feel involved in that conversation, I think there's a chance that you can get to that place of happiness," he explained.
During the show, Rio spoke about his new book, Thinking out Loud: Love, Grief and Being Mum and Dad, and spoke about how he helped his kids cope with the tragic loss of their mum.
"I always stress that it's OK to cry," he said. "One of my boys did break down and cry."
Introducing a "memory jar" was another method Rio found particularly helpful; this is a large bottle which the kids fill with memories of their mum.
Tia has been filling the memory jar with drawings of her mum, saying: "I like doing this. I'm going to do it every day."
Rio was delighted when young Lorenz decided to write down his mum's favourite Ed Sheeran songs and place them in the jar. He said afterwards: "We can talk about Rebecca now. That memory jar has changed everything."
We wish Rio, Kate and his family all the best – they have been through such a tough time.