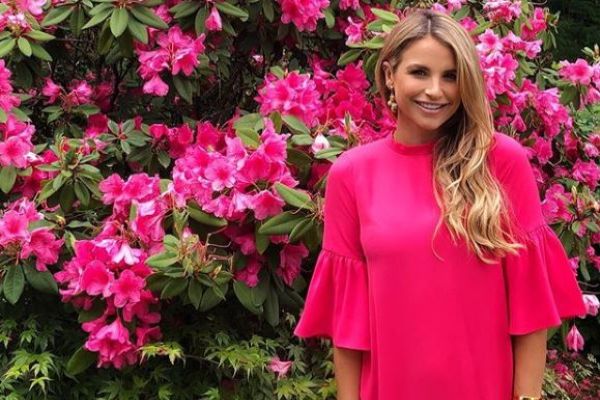 Vogue Williams is set to welcome her baby boy into the world in the coming months. She should be feeling care-free and excited as she approaches this new chapter of her life, but Vogue has been dealing with waves of hate from online trolls who have been calling her fat.
The mum-to-be has responded to the outlandish comments on Twitter.
She wrote: "I actually just have to laugh at the people fat shaming me. I'm seven months PREGNANT."
Night out with my very best pal, we went for a subtle look last night!!! pic.twitter.com/qm4UYesyQd

— Vogue Williams (@VogueWilliams) June 6, 2018
Vogue added that the internet can be an awfully toxic place, "The online world is a nasty little place."
She proudly stood up for her growing body and hit back at the haters.
"Myself and my larger body are very happy and look forward to getting even bigger," she added.

Vogue hasn't been able to catch a break lately, with the model recently being slated for exercising during pregnancy.
Despite the onslaught of hate, Vogue has remained her positive and open self throughout her pregnancy. She has been applauded for her honesty during the past few months, especially in when it comes to her struggles.
She admitted to Closer magazine that she has been suffering from anxiety: "I get quite bad anxiety and it's come back a bit while I've been pregnant. Exercise keeps that in check and makes you feel better about yourself. It's more under control now than it has been in the past.''
We love how honest Vogue is. The mum-to-be certainly shouldn't have to deal with such unfair comments during such a special time in her life.