The American actress has long been praised for her candour and down-to-earth mindset; now she has decided to open up to Alexandra Pollard about the life of single mothers, and her new film Bird Box.
Lamenting the pressure which is placed on women who don't have the support of a partner, she claims; "Society still makes single mothers feel they are not the complete package."
Raising two children alone can take its toll, yet Bullock manages her hectic career alongside motherhood while maintaining a down-to-earth mindset.
Despite her initial fears, she claims that motherhood has come at exactly the right moment for her, and her love for her children is so deep that it has also brought fear of loss.
Bullock was extremely candid while discussing her fears after her little boy asked her what she was afraid of;
"He was very intent on knowing. He knew what mine was. Mine is something happening to my kids. I live in such a fearful place," she says.
She opens up about how such a deep connection to her children has led to worry and anxiety about their safety and well-being.
"I'm so afraid all the time. I think becoming a mother has made me that much more fearful."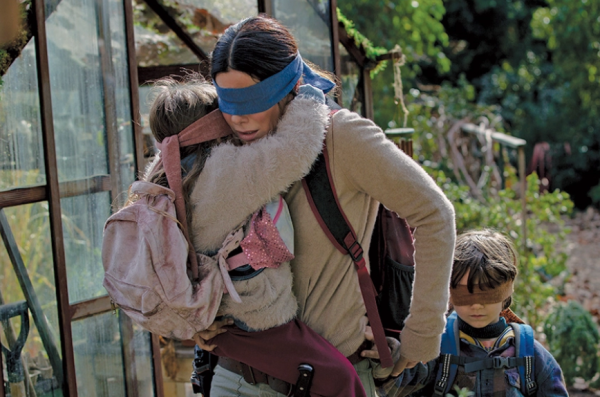 Speaking about her children, she mentions a line in Bird Box that would bring her to tears at every take.
"You have to love them, even though you might lose them," says another character, referring to the children which Malorie has named Boy and Girl in a futile effort to stay detached.
"If you really think about that," says Sandra, "it's saying you have to let go, and be so deeply in love with your children, even though they could die." She starts to tear up. "I can't. I can't."
She maintains that had her mother not been so uptight, she most likely "would have been a mother at 17, with a lot of kids." The actress became a mother at the age of 46 instead.
"My life took a trajectory that wasn't very pleasant," she says calmly, "but I feel like it had to happen in order for me to fully understand what family was about."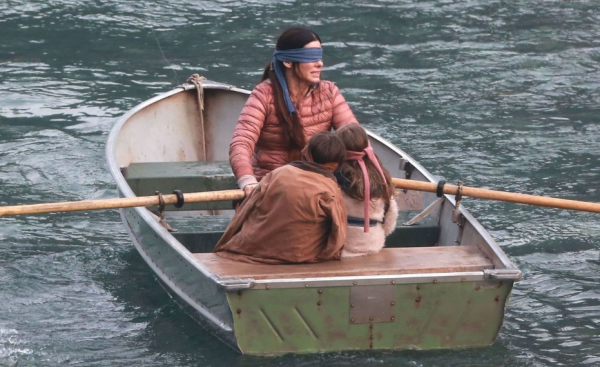 She is most likely referencing the string of affairs which her ex-husband Jesse James was accused of having, and he later admitted to less-than-respectful behaviour.
Though Bullock filed for divorce, she continued with the adoption process she was currently engaged in. She was gifted with her son Louis, and then her daughter Laila five years later.
She described the emotions which a non-nuclear family brings;
"Society's hard," she says. "Society still, as open-minded as we've become, has these rules that quietly say: 'This is the way it goes.' They're saying: 'It's a man and a woman, and then you have a baby, and that's the family.'
"I go: 'Oh my god, I'm a single parent. With a child. How am I…' I felt less than. I felt: 'I'm not the complete package.' And then I realised… this is the complete package."
"It breaks my heart when I see people saying: 'I can't have that.' Why not? Why can't you have it?"
She has no regrets with how her family life has progressed;
"My life went the way it went because it was supposed to be that way," she says.
"When you're in it, you're like: 'When is my family coming? At some point you almost let go of the idea, and when you do, all of a sudden the universe goes: 'Oh, you finally let go? Here you go. This is it.'"
"And you go: 'Oh my god, that's more beautiful than anything I ever imagined.'"
Bullock clearly hasn't lost her sense of perspective, or her honest description of familial love.