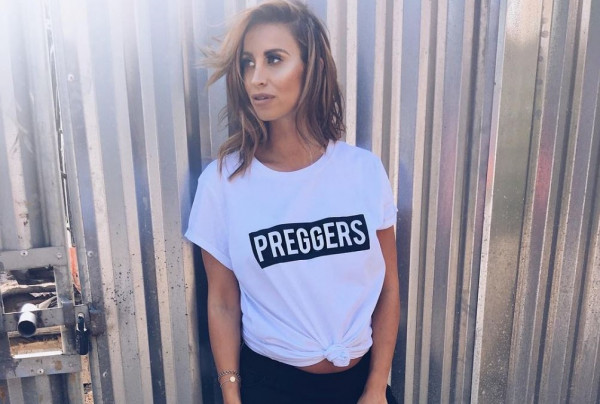 She split from the father of her baby just days after announcing her pregnancy, but Ferne McCann insists she is stronger than ever.
With just weeks to go until she gives birth to her first child, the former TOWIE star has opened up about the journey.
In an interview with OK! magazine, the 27-year-old revealed that she isn't thinking about her ex, Arthur Collins, who is facing criminal charges over a London acid attack.
"I don't dwell on how different it could have been," Ferne told the magazine.
"Obviously there are moments when that does cross my mind, but I'm just focusing on the positives.
"In life, you're dealt the hand that you're dealt, and you actually really surprise yourself with how much you can cope with."
Ferne added that her mother is going to be her 'birthing partner' on the big day.
When asked how she feels about being a single mum, Ferne revealed that she doesn't like the term – because she has not been alone for a single step of the journey.
"To me, I'm going to be a mum like anyone else – just in a different situation. It shouldn't define you," she explained.
"But yes, I have done this whole pregnancy on my own; but at the same time, I'm so not alone – I've got such a great support network with my mum, sister and friends.
"I've not felt alone or been alone once during this pregnancy."
We're so glad to hear that Ferne is happy and being supported by her loved ones – it's so important at this time.
Ferne was left devastated when Arthur was arrested, but was determined from the beginning that she would not let it affect her journey with her baby.
In an emotional appearance on This Morning, Ferne wiped away tears as she opened up.
"I'm actually feeling good and positive, because being pregnant has given me strength and hope to get through it," she said.
"This isn't how I imagined my first pregnancy to be, but it's not about me or what happened. My main concern and priority is the baby."
We're wishing Ferne all the luck in the world as she prepares to welcome her little one.