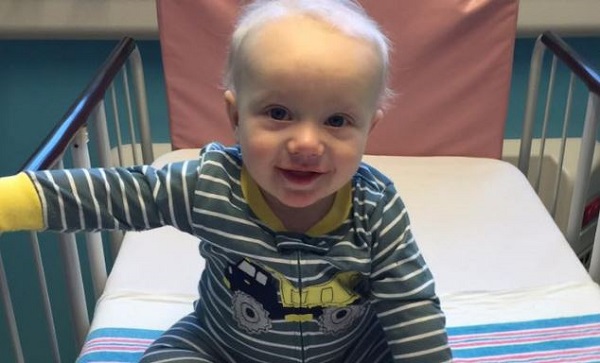 When your young child is diagnosed with cancer, all thoughts turn to bringing them through the traumatic time and restoring their health to normality. However, what about the long-term or future health complications?
This was something that was at the fore of the Malooley family's minds when their infant son, McKai, was diagnosed with a form of cancer back in December.
Little McKai was just four months old when his mum, Laura, discovered a 'knot' in his leg. When the knot persisted and grew, she and husband Nick knew it was time to get it checked out by a doctor – and they received a devastating diagnosis.
Little McKai was diagnosed with rhabdomyoscaroma, a form of cancer that grows in muscle and soft tissue.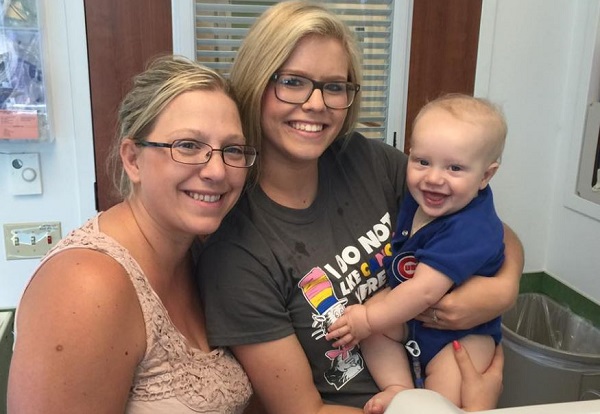 Now undergoing a course of chemotherapy, McKai is on a drug called Cyclophosphamide, which is known to be 'toxic' to the male reproductive system.
While their immediate concern is to save McKai's life, then his leg, Laura and Nick couldn't help but worry about how the drug will affect their son when he is no longer a child and may want to start a family of his own.
In a bid to give McKai the best possible chance of becoming a father later in life, the Malooleys have signed their son up for an experimental and pioneering procedure that will see his testicular tissue frozen for future use.
As part of the procedure, a small piece of the tissue has been taken, with 80% being frozen and the remaining 20% going to researchers for examination.
The tissue itself contains the stem cells which spark sperm production when the child hits puberty. When McKai reaches a stage where he wants to have children, the stem cells will be injected back into his body to stimulate the testes to produce sperm.
According to WGNTV, the experiment has proven successful on animals but has yet to be successfully carried out on a human.
A local nurse, Barbara Lockart, said: "It really is a leap of faith for families because there have been no human births with this technology."
Parents Laura and Nick, meanwhile, are pinning their hopes on the 'fantastic' experiment.
We're wishing the family all the best with McKai's treatment.
SHARE to remind a fellow parent of just how amazing modern medicine can be.