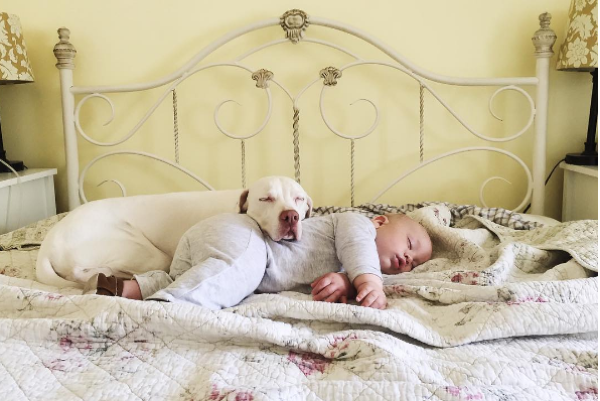 This is Archie and his cuddle buddy, rescue-pup Nora, and they are the CUTEST napping duo we have ever seen.
Proud mother, Elizabeth Spence, has been documenting baby Archie's nap times with Nora on her Instagram account, and we can't begin to cope.
With more than 80,000 followers, Elizabeth is quickly becoming an Internet sensation, as a result of her adorable pictures.
Gorgeous dog, Nora, was rescued from an abusive situation when she was a puppy, but it seems as though she has left her dark past behind her and very much loves her family.
Elizabeth has three children, along with three cats, three dogs and a husband - that is quite a few mouths to feed.
"It can be crazy, it can be messy, it can be expensive, but we're happy with the choices we've made and we love our big family."
Elizabeth has gained over 80,000 followers to her Instagram since Archie's arrival over a year ago, and we can see why.
CUTENESS OVERLOAD.
Follow Elizabeth here, and keep up to date with all of these gorgeous pics.