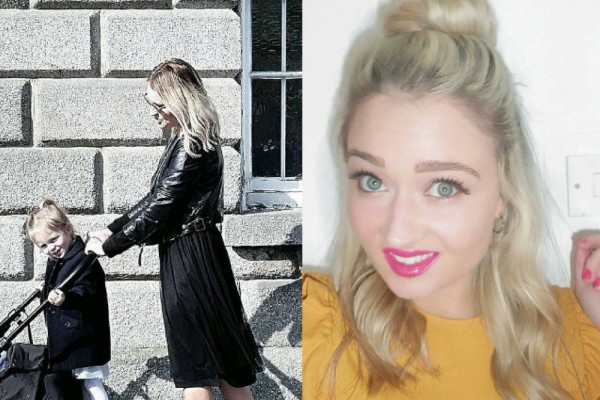 We love following our favourite mum bloggers on Instagram and we especially love seeing homegrown talent flourishing.
These are five of our favourite Irish mums who also happen to be successful bloggers.
Check them out, mums!
Eimear is originally from Cork but now lives in the UK. She is a mum to two beautiful little girls, baby Harper, 7 months, and Saoirse, aged 3.
Eimear has vast experience in the worlds of media and fashion, having studied film making and worked as a stylist in the past.
The stylish mum has an incredible 75K followers on Instagram and has collaborated with major brands such as Jo Malone, Gap and Pandora.
We love her stylish outfits, minimalist aesthetic, and her updates on her daughters' growth and development.
2. Jade Mc Namara (Big Brows Messy Hair)
When Jade isn't working on her fashion blog, Big Brows Messy Hair, she's busy raising awareness for autism.
Her son, Dylan, 5, has autism and Jade is a keen advocate for autistic children. She's even received a diploma in Autism Awareness.
She has written thought-provoking honest pieces on life as a special needs parent and how she copes when things get tough.
Jade, also discusses lifestyle, beauty and fashion on her blog which she founded in 2015.
Emma documents life with her adorable little girl Lyla who is almost three years old and her baby Evie.
Emma started her blog, before she had children but as her babies arrived, she added snippets of their lives to the blog.
She also posts about fashion, interiors inspiration and lifestyle.
Emma documented her labour with Evie on Snapchat and has shared her incredible birth story over on her blog.
4. Fiona Naughton (Dolly Dowsie)
Fiona is mum to two cute little boys called Tyler Lee and Beau.
She is an avid photographer and the images on her blog and Instagram are always amazing.
We love her impromptu photoshoots with her sons, her nature photographs and honest posts about motherhood.
Having being in the blogging game for several years, she has built up a loyal audience and has 10K followers on Instagram.
5. Blathnaid Prenter (The Wallflower Diaries)
Primary school teacher Blathnaid is a new mum to a baby boy named Arlan.
Arlan is four months old and Blathnaid shares lots of photos of him along with her outfit photos, style finds and beauty reviews.
She's also passionate about travelling and lived in Australia for five years.