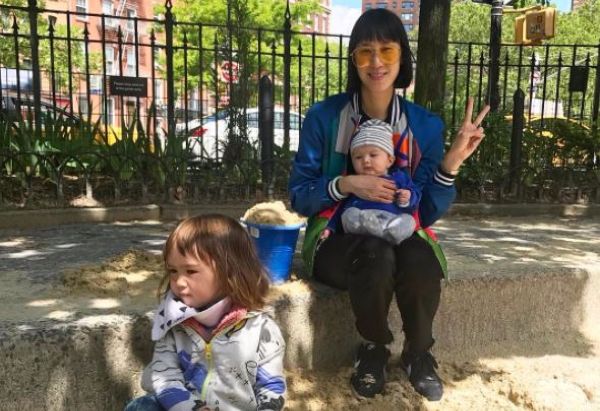 Fun fact: we think that all you gorgeous mums are absolutely amazing!
And, if we could follow you all on Instagram and write about you, we would, but sadly that cannot happen.
However, occasionally we can admire the famous mums who give us serious parenting inspiration on Instagram.
From amazing baby tips, to hilarious parenting anecdotes - some mums just make us want to hit that heart button all the time.
Check out these amazing mums, who are doing amazing things every day!
1. Natalie Lee
Natalie, the voice behind Style Me Sunday, has two girls, whom she lovingly calls "the ratbags".
Her Instagram account is vibrant and full of life, where she captures her days as a mum and blogger, while encouraging other mums to celebrate the uniqueness of themselves, and their kiddos.
2. Eva Chen
Eva is the current director of fashion partnerships at Instagram, and the mum to two gorgeous kiddos - Ren and Tao. Her account is a wonderful mix of gorgeous fashion, and brilliant parenting snaps.
We are particularly in love with Eva's Instagram stories, where she frequently un-swadles her youngest, and counts his 'baby rolls'.
3. Clemmie Hooper
"Mama to four little women", Clemmie Hooper is on a mission to convince millennial mums that childbirth is a positive, beautiful experience.
She recently expanded her blog into a pregnancy bible, How to Grow a Baby – And Push It Out.
4. Zoë de Pass
This gorgeous mum-of-two is on a mission to turn dressing like a Mum into a positive statement, one eccentric outfit at a time.
With two kids that have a fashion sense as confident as her, Zoe proves that mums don't lose their sense of style when they have kiddos.
5. Sarah Clark
Fashion editor Sarah Clark founded her brilliant blog Little Spree in 2011.
Described as an "insider's guide to dressing your kids in a beautiful and stylish way without maxing your credit card", her Instagram account is a reflection of the brilliant and budget-friendly buys she finds for her little twins Tabitha and Marlow.