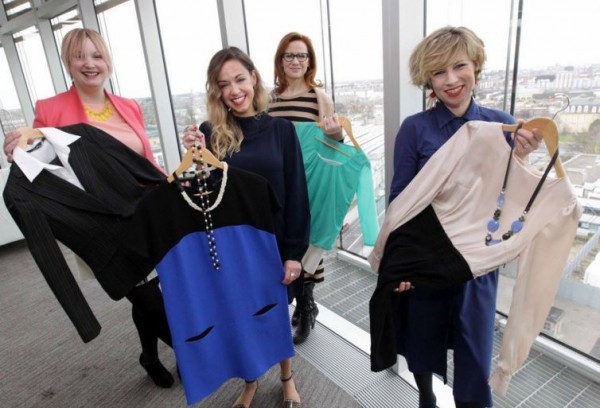 International Women's Day (IWD) falls on Tuesday, 8th March this year, and Dress for Success Dublin will mark it by holding its BIGGEST annual fundraising and clothing collection drive.
Over 40 workplaces across Dublin will celebrate this very important day by holding clothing collections and fundraising events in support of Dress for Success Dublin, the charity that provides women with the clothing, skills and confidence needed to succeed in the workplace.
"This is the third year in a row that we've run a major fundraising and clothing collection drive to coincide with International Women's Day, and we're delighted with the response from workplaces across Dublin," commented Sonya Lennon, founder of Dress for Success Dublin.
"The support of these workplaces and individuals enables us to help hundreds of women each year. Since Dress for Success Dublin was founded in 2010, we've supported over 1,100 women to develop the skills they need to successfully apply for and find jobs, and to further their careers on an ongoing basis. We receive no State funding, so we're entirely dependent on fundraising, corporate support and grants to provide our services. That's why our annual IWD campaign is so important."
Not too late to get involved
Getting involved is easy and it can be as simple as organising a coffee morning or bake sale for your workplace or group of friends.
"International Women's Day is about celebrating the social, economic and cultural achievements of women, so it's a natural fit for Dress for Success Dublin. This is a perfect opportunity for workplaces to celebrate and promote the achievements of the fabulous women on their teams," explained Sonya.
To get involved in this very worthy cause, click here.
SHARE to spread the word.