Accessories and jewellery can complete your look, whether casual or glamorous. With minimalism a key trend in clothing, it's all about making a big statement with your jewellery and accessories this season. Here are some of the key looks to invest in this Spring/ Summer.
1. Metallics
From gold to silver, bronze to rose gold; shiny metallics are one of the biggest jewellery trends this season. The best part is, you don't have to pay an arm and a leg for it, because there are some amazing pieces of costume jewellery available. With pretty neutral and earthy shades bang on-trend this spring, metallic jewellery will complement your look perfectly.
Tip: Experiment with ring and bracelet stacking in various meterials and shades to capture that boho look.
2. Statement necklaces
Whether you go for big beads or jewels and gems, an oversized necklace is the 'it' accessory of the season. Whether you team an abstract beaded piece with your favourite dress or you go all-out with a bejewelled neck-plate over a plain T-shirt, a statement necklace will add a chic touch to any outfit.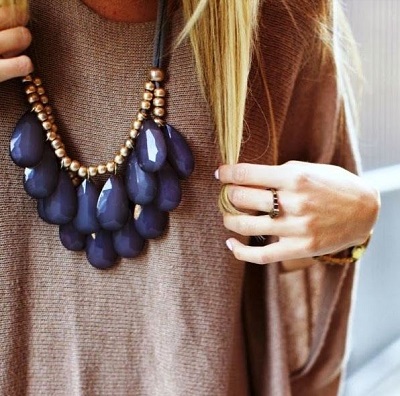 3. Chains, sovereigns and coins
This season is all about digging up the past, with coin and sovereign jewellery and chains popping up all over the high street. Whether it's a coin ring or an oversized link chain, one of these gorgeous pieces will give a really funky and cool twist to even your most basic outfits.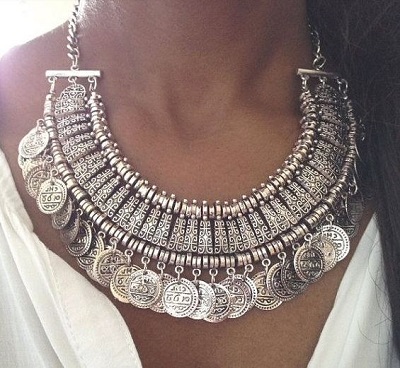 Images via Pinterest