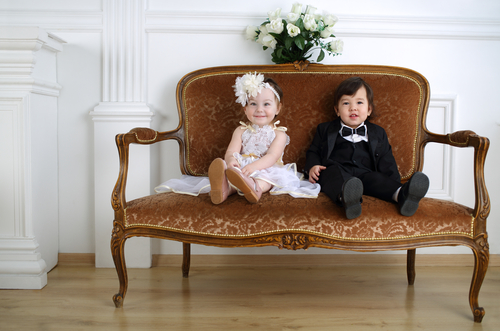 Nowadays, many of mums are waiting to have children before marrying their partner or are getting married for a second or third time. And while it is entirely up to you how you spend your day, many of us would love to include our kids in the wedding, particular if they are that little bit older.
Whether you want to go traditional or not, here are eight ways to include your kids in your wedding:
1. Ring bearer
Putting your little one in charge of the rings might be asking for trouble, but it is a truly lovely way to include them in your big day.
2. Flower girl
Young children can really make a wedding, especially if they are tossing flowers on the ground in front of you as you walk up the aisle.
3. Bridesmaid
If you have older children, being a flower girl might not be their thing so why not ask them to be bridesmaid.
4. Best man
Instead of having a friend or sibling to be best man, why not get your son to do the job - if they are a little nervous they could always be the best man's best man.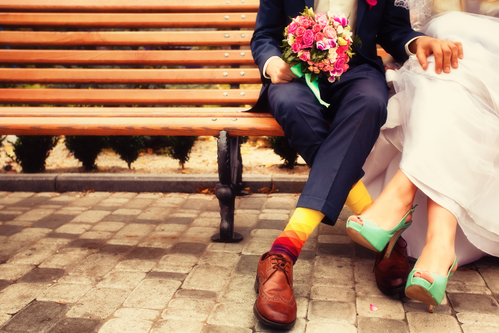 5. Walk you down the aisle
You don't have to ask your mum or dad to walk you down the aisle and your kids don't have to be grown up to do the job either. How sweet would the pictures be of you and your son or even your daughter walking down together?
6. Get them to write your vows
While most of us stick to the traditional vows, why not ask your child to write them for you. You never know what they might say!
7. Ask them to do a reading
Whether you are religious or not, if your child is old enough why not ask them to do a reading during the ceremony or encourage them to say a few words about love or your family.
8. Sing a song/ play an instrument/ do a dance
If your youngster is particularly talented in music or dancing why not ask them to perform on the day.