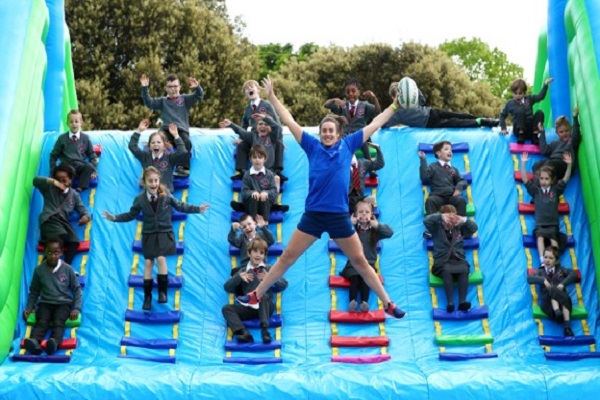 Are you ready to take part in a fun run like no other?
Today, Avonmore Super Milk announced that they are the proud sponsor of Ireland's largest inflatable 5k event, the Wild Air Run.
Promised to be "an experience like no other," the Wild Air Run is suitable for ages seven and up - making it fun for the whole family.
The run is suitable for those of all fitness levels, so we can all enjoy the 10 inflatable obstacles spread over the 5km of family fun.
The event will visit counties, Dublin, Cork, Limerick, Galway and Kilkenny and more.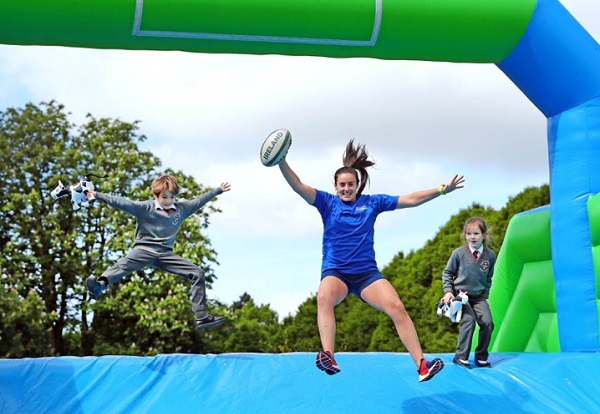 Before you leap into action, you can warm-up for the Wild Air Run with professional motivators who will get you pumped for the race ahead.
There is no time limit to complete the course, The Wild Air Run is all about having fun while you battle your way through the inflatable obstacles, including Europe's longest slide; the "SUPER SCREAM."
"We are really excited about this partnership with Wild Air Run. The event is the perfect energetic family day out or indeed it offers something fun and different for groups of friends of all ages" said Linda Sheehan, Senior Brand Manager, Glanbia Consumer Foods.
International female Irish Rugby International and former Dublin GAA player Kim Flood launched the sponsorship of the Wild Air Run today along with students from Scoil Caitriona on Baggot Street. Kim and the children tried out one of the Wild Air Run Inflatables at Herbert Park in Dublin.
The response to the Wild Air Run events last year was phenomenal said Ronan O'Kelly, who is the Event Manager for the event; "Partnering with Avonmore Super Milk allows us to bring this fantastic event to even more locations throughout the country in 2017".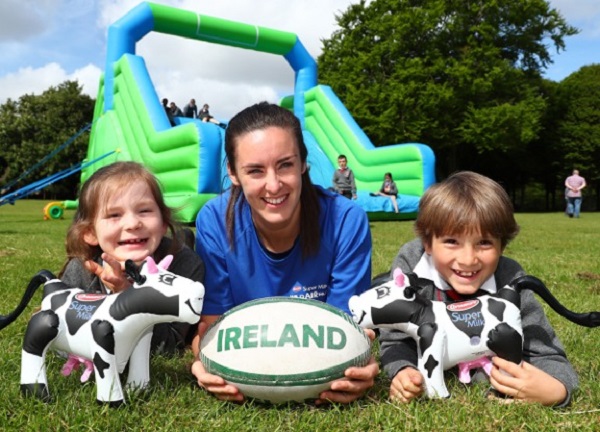 After you've made it through the inflatable challenges, you can kick back and relax in the Wild Air Run Chill Zone - yes please.
The Chill Zone will be stocked full of refreshments, comfy seating and games. Spectators can attend for free and can cheer on participants from the sidelines. The "Healthy Hut" will be at each event this summer providing participants and spectators with delicious healthy food.
The Avonmore Super Milk Wild Air Run encourages Irish people to have fun in an outdoor environment and promotes the importance of healthy bones, healthy diet and a healthy lifestyle.
Avonmore Super Milk and the Wild Air Run are working together to promote the benefits of Super Milk, particularly the fact that a glass of Super Milk contains 100% of your recommended intake of Vitamin D, which is great when you consider the Irish weather.
In conjunction with healthy exercise, Vitamin D is essential for strong bones and good health.
So join in the fun, get out in the sun and may the best Wild Air Runner win!