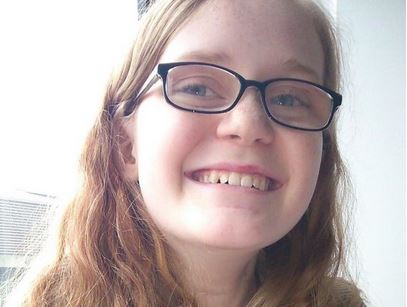 14-year-old Megan Carter from Coolock has given hope to thousands after being the first to undergo a pioneering technique in kidney transplantation.
Megan had previously received a transplant in 2011, but unfortunately the transplant failed due to high levels of antibodies. After being left with almost no chance of another donor, Dr Stephen Marks – a consultant paediatric nephrologist at Great Ormond Street Hospital in London - offered a helping hand.
The procedure, which flushed out the antibodies that had caused the first transplant to fail, had been a success on adults, but had never been tried on children. It meant that Megan's dad Eddie, who wasn't deemed a viable donor, could actually give her his kidney.
Megan's health improved as soon as the procedure began, as her mum Carol explains: "Her hair was glossy, eyes were bright, colour in cheeks… She was the child that we should have had before."
Three months on, Megan is well and truly on the mend – and her immune system is almost up to full strength.
The procedure has an 80% success rate, and could be the miracle thousands of families are hoping for.
Dr. Marks said: "This will hopefully give them a much improved, and longer, life. We have developed this programme to give similar children and their families hope, where previously none existed.
"Although this is only the first case, we hope to provide many more children with a new lease of life."