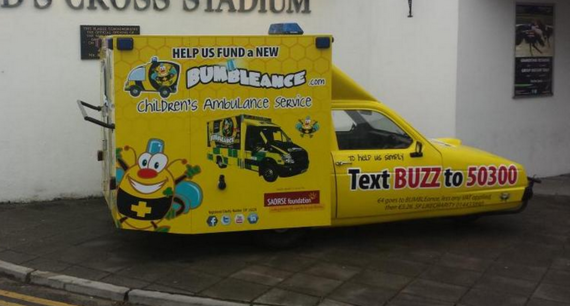 In a truly disgraceful turn of events in what was supposed to be a fun day out, it has emerged that €800 worth of equipment was stolen from the BUMBLEance today.
The thoughtless crime happened at the National Ploughing Championship today where the charity were raising money for a second ambulance.
The BUMBLEance is a charity run ambulance especially for sick children and is run by a husband and wife team, Tony and Mary Heffernan.
The couple began the charity after losing their two children, Liam and Saoirse to Batten's Disease.
The aim of the BUMBLEance is to ensure a sick child has a safe and comfortable journey to and from any treatment they may require.
The Guards have appealed to anyone with information to come forward.
Despite this awful incident, the team remained upbeat about their Ploughing Championship experience praising people's generosity.
To donate €4 to this great charity simply text BUZZ to 50300.