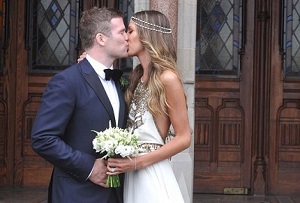 With a baby on the way and, now, his international retirement to look forward to, it certainly is going to be quite the year for Irish rugby star Gordon D'Arcy.
The 35-year-old released a statement earlier today announcing that he is set to retire from international rugby after the next World Cup, and he paid tribute to his stunning model wife, Aoife Cogan.
"A special thanks goes to my friends, family and in particular my wife Aoife. Your love, support and understanding has helped me to do my job to the best of my ability and I truly appreciate this," he wrote.
Aoife is currently pregnant with the couple's first child, with their wonderful baby news announced back in February.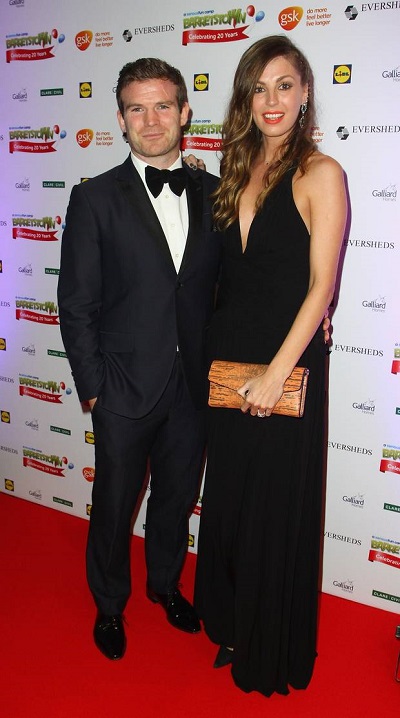 The couple exchanged vows in a stunning ceremony back in 2012, and Aoife previously admitted that they were excited at the prospect of becoming parents in the future.
"We'd love to have kids," she said at the time, adding, "Please God they're in our future. Kids are a blessing and we hope to have some in the future."
This is such an exciting time for the pair, and we wish them all the best.