When you're young, free and without children it is easy to make or break a relationship, but things get a lot more complicated when kids are involved. However, that doesn't mean you should ever stay with someone who doesn't make you happy or who is simply not right for you.
Breaking up is never easy and many of us put it off thinking our feelings are only passing and things will eventually work out.
But if you are feeling or doing more than one of the following, maybe it's time for The Talk.
1. You can't talk about the future together
Because neither of you feel like you have one.
2. You avoid important conversations
You prefer to stare listlessly at the TV rather than talk to your other half about something that is concerning you at work.
3. You pick a fight for no reason
It is perfectly normal for couples to fight, but when you are picking fights just for the sake of it you know trouble is brewing.
4. You don't fancy each other anymore
While there is a lot more to a relationship than fancying your other half, it is still important for your sex life to be physically attracted to them.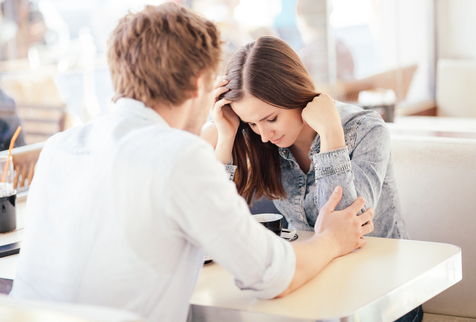 5. You feel trapped when you are together
Being in a relationship is meant to be fun and enjoyable, but if you feel trapped when you are with them then it's time to move on.
6. You feel relief when you think of them with someone else
While jealously is not a good attribute to bring to a relationship, if you are feeling relief when you visualise your other half with someone else it's time to end things.
7. You feel like you deserve more
Never feel like you should settle – you only get one life, so make sure you live it.