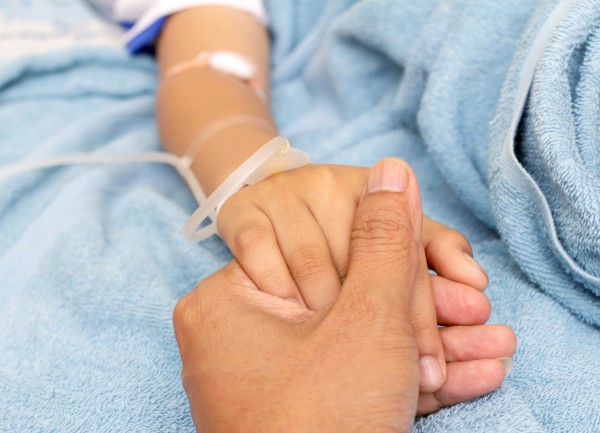 It's been a bit of a week and I ask that you forgive my somewhat disjointed attempt at sharing it.
On Monday afternoon, Medium came out in the pox. I've been waiting for that one to get us. None of my three ICSI pixies had succumbed, despite pretty-much licking children that were contagious(not on purpose). The tell-tale spots arrived on Monday afternoon. A quick trip to the GP confirmed it, and Medium began to enjoy feeling poorly. She likes a fuss and having the priority ticket to Mummy's lap.
On Tuesday, Big bounded into school with a slightly snotty nose. Most children at this time of year are snotty and there was no temperature and no other symptoms to speak of. At 12.30, her teacher phoned me to say she had a bit of a temperature and seemed very tired. I collected her and she fell asleep on the sofa. Her breathing became laboured and rapid. I rang the doctors and said to the receptionist that I probably needed an ambulance but I wanted her seen quicker than that. She said to bring her straight down and within ten minutes, she was on a nebuliser with an ambulance on the way.
No parent likes to hear a medical professional say, "I don't want to worry you, but…" I have heard that three times in the last however many hours it is since Tuesday.
In the ambulance, the paramedic said, "I don't want to worry you, but I'm not happy with her SATS and the speed she's going downhill, so we're putting our lights on." Last time I was in an ambulance with the lights flashing and the siren going, I had an arterial bleed, my hand was broken in a million places and degloved. This time, sitting helplessly with my child struggling to breathe, was a million times worse. Take all my skin off, make all my arteries bleed… Just make her okay.
She was quickly assessed at A&E by incredibly calm, competent and kind staff and she became more comfortable with burst treatment, oxygen and the wonderful, magical elixir that is Calpol. They didn't even need to tell me she was staying in. The paediatrician ordered a chest x-ray that showed mucous on her lungs (weird, when she didn't have a cough) and we got settled on a ward. With her SATS starting to respond to the nebuliser, steroids and oxygen therapy, I thought at first she'd have a night of treatment and we'd be sent home with antibiotics.
Until she fell asleep. She was exhausted and she just wanted to sleep, but as she sunk into slumber, her SATS plummeted and the machines monitoring her started a cacophony of warnings. This cacophony was added to by the wails Big emitted every time anyone in scrubs even looked at her. The doctor in charge decided to move her to the high dependency unit, which is where I sit typing now, nursing not just Big, but a beautifully timed stinking cold.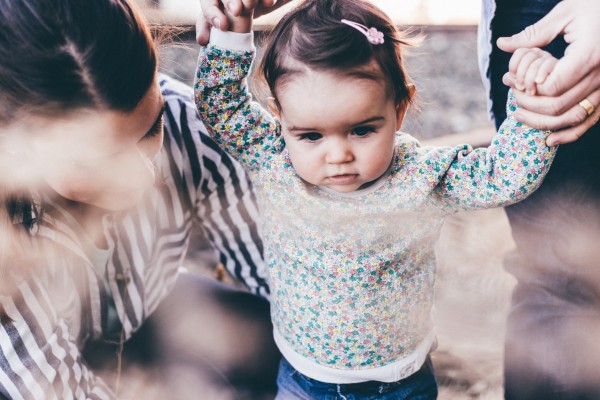 And so began probably the longest night of my life. An endless stream of screaming machines, an overtired and emotional Big, well meaning and highly skilled medical staff in and out, in and out, monitoring, obs, treatment, canulas, drips, drugs, blood gas tests, blood sugar tests, questions… So many questions. By the time the second, "I don't want to worry you, but…" arrived, I hadn't slept for about 21 hours and I was starting to feel a bit tired and emotional myself. "I don't want to worry you, but we're concerned about Big's blood sugars and would like to talk to you about Type One Diabetes." Oh, that small insulin-dependent-for-life condition. Peachy. Just peachy.
By morning, the thoughts had changed to Big's high blood sugar being caused by stress, which reminded me to check my own. As a gestational diabetic, I have to stick to strict sugar levels to protect the Miracle. My sugars were so far off the scale, they had their own postcode. According to the specialist midwife, this is also caused by stress, and "I don't want to worry you, but you can't really bring them down until you're less stressed. Here, have a quick glug of maternal guilt for not being able to control your blood sugars." Okay, she didn't put it quite like that, but I hadn't slept and my brain's not in its most rational place. What she actually said was, "We'll see what they do when you get home and take it from there."
I hadn't had time to think about poor, poxy Medium at home with my Mum, who, always wonderful, cleared her diary to make sure I didn't need to worry about Medium and Little. Of course, as soon as I had a moment, I received another nice healthy dollop of maternal guilt that I was away from poorly poxy and this trebled when I heard Little had started throwing up. I don't often swear, but I don't mind admitting I did then. Loudly. Guilt and stress are such good friends, they've been enjoying a party in my head ever since. Add in a helping of my old mucker Sleep Deprivation and you can imagine the picnic they're cooking up.
But back to Big. During the day, she improves. She's still on opti-flow oxygen all the time with nebulisers every two hours. She's on antibiotics and steroids. She sits up in bed and does craft. She's not complained about being unable to get out of bed or having to use a commode with me clumsily grabbing at the millions of wires and tubes while simultaneously trying to load her onto the commode and pull her gown up. She's not complained when I've got her tangled up in the wires or pulled the monitoring probe off her toe and made all the machines go mental. The only thing she's complained about is taking medicine. She's always been tricky to give medicine to, and initially it was given by canula. But after yet another fell out today, both I and the medics were reluctant to pierce those tiny veins again. The nurses insisted they could get her to take her steroid orally. I told them she'd throw up. I was right. We tried mixing it in chocolate milk, but Big is no fool. She makes a cat look easy to dope. Eventually, I ground pills up into a tiny bit of strawberry yoghurt and added a little bit to a normal spoonful of the same yoghurt until she'd eaten all of the laced version. It was better than fighting, and I didn't want to see her being held down and forced to take the medicine for three reasons: 1. I knew she'd throw up, 2. I didn't want to see her fighting, and, I think most importantly, 3. I didn't want to see her stop fighting.
At night, it all goes wrong. Her saturation levels plummet the minute she falls asleep. Children's airways are a bit floppy and don't hold open like adults'. As she sleeps, her airways flop and the gunk that's inside them blocks the stream of air trying to reach her lungs. I sit and watch her little chest and tummy rapidly rising, falling and sucking in as she works stupidly hard to satisfy her little body's needs. The machines start shouting every five or ten minutes to tell the nurses to turn up the oxygen. When they're not shouting, I'm acutely aware of people moving around, checking her, changing drips, adding drugs to her airflow, listening to her chest, working on her, around her but always doing their best to help her. I'm aware of the nurses' station just outside the room, with it's special window so they can watch her monitors. I'm aware of the Miracle moving inside me to remind me he's there. I'm aware that I'm not with Medium and that I'm not the one dabbing calamine on her spots or soothing her when she wakes at night. I'm aware that I'm not the one who's cuddling Little after she's been sick or changing her cot and making it comfortable for her. I'm aware how much I'm asking of my Mum, Furry and of Lovely Husband, who – yes, is their daddy and a damn good one at that – has also had to put everything on hold to juggle the two poorlies at home, run to and fro the hospital, swallow his worry about Big to support me and frantically try and keep on top of work in between.
Primarily, I'm aware of how lucky we are. I know that Medium and Little are loved and well cared for in our absence. My brilliant Mum is keeping on top of housework and the small stuff that I shouldn't sweat about, but she knows I would. We've had offers of help from the lovely school mums and our neighbours. Once again, I feel blessed to be part of such a supportive community. Today, Maddie was sent her book bag from school with a card the children had made and some videos of her friends saying, 'Get well soon.' I was going to show her the videos in the morning, but an impromptu blood gas test means I'm typing while stroking her to try and get her to settle back to sleep. It'll take a while. She thinks the 20-minute sleep she had before blood gas-gate was a restorative nap. The steroids are making her twitchy. I just want to sleep, but I know I'll be jumping every time her monitors tell me to.
Most importantly though, Big is improving, albeit slowly, and we will leave the hospital in days rather than weeks. It won't be tomorrow and it probably won't be the next day, but it will happen soon. Well, as soon as we can sort out the oxygen drops at night and consequently wean her off the opti-flow night and day. We're a little way from that, and maybe I'm being optimistic. Looking out of the window from HDU onto the ward today, I saw a little girl with tufts of blonde hair walking by with her exhausted mother. She's been here for five-and-a-half weeks as part of a two-and-a-half-year plan to beat cancer. She's just four-years-old. I cannot imagine the fear that her mother feels, or the guilt that she wrongly feels for her two other children at home – one only a few months old – that she and her husband are tag-teaming between to keep their family united and secure. I'm on my knees as I approach my third night in the HDU. My tired brain cannot process what that poor family are going through, or the fear they must have of what the future could hold. I feel a fraud for feeling so worried and exhausted. My little girl will, I hope, be back at school towards the end of next week, God, medical science, and her little lungs, willing.
And that, my friends, is why I count my blessings. Even in the depths of the night when my body is screaming for sleep and aches because I'm contorted in a position to hold Big in a way that comforts her without compromising her tubes and wires, I count my blessings. Yes, this is scary. Yes, this is hard. Yes, this is exhausting. But it will be brief and soon we will be home with poxy Medium and pukey Little and I will hold my three pixies and my Lovely Husband and never let them go.
Hold your family close, friends. Love them. Annoy them. But most of all, be with them.