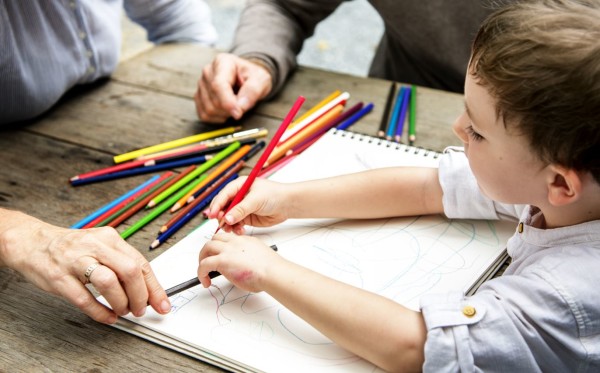 Trinity College Dublin, Ireland's most iconic campus, has issued a call to enter its unique competition inspired by one of Ireland's greatest cultural treasures, the Book of Kells.
The nationwide challenge is open to budding artists and writers of all ages, and last year attracted a phenomenal 1,500 entries from every county in Ireland, as well as the US and UK.
This year, judges are looking for modern and innovative interpretations of the animals in the Book of Kells from participants. Animals were used to decorate the writing and represent different ideas from the bible.
The manuscript contains beautiful representations of animals ranging from the everyday such as cats, calves and goats to the majestic and menacing such as lions, lizards, serpents, stags and wolves.
"The painting of animals is used as symbols to mean different things through the Book of Kells," Laureate na nÓg, author and illustrator, PJ Lynch, who will judge all art competition entries said.
"Some symbols are recognisable as old Celtic symbols, but others are yet still unknown, which gives great scope for creativity amongst our budding artists. At a time when people couldn't read, the symbols were an important and powerful way of spreading the message and ethos of Christianity.
"Demonstrating an understanding of this power and representing it in a unique and individual way that reflects the spirit and beauty of the Book of Kells is exactly what the judging panel is looking for in this competition category."
Now in its second year, the Book of Kells Creative Competition is open to all to enter under primary, secondary and adult categories and under two competition categories.
The first category is an art competition which invites participants to share a modern and innovative drawing, sketch or painting inspired by the scribes use of images of animals.
The second category is writing, and this competition invites participants to write a poem or short story also centred on the animals in the manuscript.
There is a range of fantastic prizes to be won in each category for individuals, schools and clubs & societies including cash prizes, VIP trips, certificates of merit and a special invitation to the awards ceremony in Trinity College Dublin.
For more information, click here.