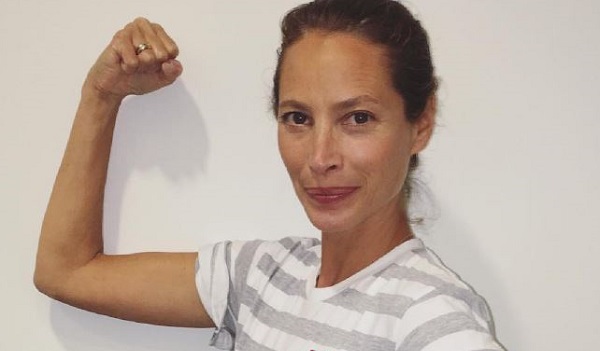 In an age where stars as young as 19-year-old Kylie Jenner are getting plastic surgery and fillers, it's refreshing to hear one of the world's most famous supermodels speak about ageing gracefully in such a positive way.
Christy Turlington has insisted that ageing is nothing more than a 'fact of life' and rejected the idea of ever going under the knife herself.
The 47-year-old shared her views in the latest issue of Town&Country magazine, insisting: "I wasn't worried about aging at 16, and I'm not worried about it at 47. It's a fact of life, and it's good that people close to me see that I'm relaxed and OK about ageing – not neurotic or worried about it."
Christy, who is mum to daughter Grace and son Finn with husband Edward Burns, went on to share her feelings on plastic surgery and Botox – and she was not about to hold back.
"I don't think it looks good. Maybe I would think differently if I thought it looked good and it didn't hurt and it didn't send bad messages to young people. But I've never seen someone who I've been like, 'Oh, that's a good idea'. It looks freaky to me," she said.
Easy for Christy to say – she's absolutely gorgeous, one might mutter; but the truth is, there are others in her profession who have spent thousands on nips here, and tucks there.
We love Christy's refreshing attitude to ageing and accepting your natural beauty and her awareness of the message it's sending out to our young ones.
SHARE with a fellow mum who will love Christy's comments.