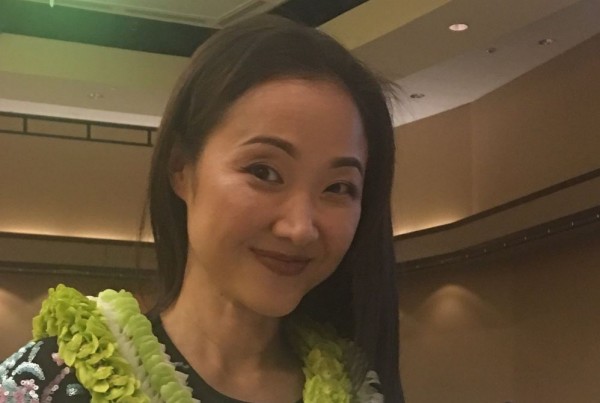 United Airlines has apologised to a Hawaiian mum for making her hold her baby on her lap for a three-and-a-half-hour flight.
Despite Shirley Yamauchi paying for a seat for her two-year-old son, the airline gave it to a standby passenger. The two tickets cost her almost $1,000, for a trip from Hawaii to Boston. She says she bought the tickets three months in advance.
Shirley and her child, Taizo, had waited five hours at the airport before boarding the plane and were already exhausted.
She told NBC News that a man walked up with the same seat number as Taizo, and took his seat: "I told him, I bought both of these seats. The flight attendant came by, shrugs, and says, 'flight's full'."
Congratulations to Shirley Yamauchi for receiving the 2016 Economics Teacher of the Year award! Keep up the great work that you do! #HSTA pic.twitter.com/WY3D1OVtEw

— HSTA (@HSTAvoice) October 11, 2016
The Hawaiian school teacher had to hold her child, who is 25-and-a-half pounds, on her petite, five-foot-two frame. She said none of the flight attendants offered to help them, even though she struggled to put the seatbelt over them both. Taizo had to stand or crouch on the floor when he became too heavy to hold.
"It was unsafe, uncomfortable and unfair. I couldn't believe it was happening to me," said Shirley.
Shirley explained that she was too afraid to make a fuss, due to another recent incident involving United Airlines forcibly removing a doctor from his seat, last April.
"I had hoped United had changed their policy after the Dr Dao incident," she added.
The video of Dr Dao being struck and dragged off the overbooked flight went viral and caused public outrage.
The ticketing guidelines on United's website state: "Once infants turn two years old, they are required to have a purchased ticket and occupy a seat."
A United spokesman told The Washington Post that Taizo's boarding pass had been improperly scanned and that, because the toddler wasn't logged in to the system, his seat was released to a standby passenger.
"We deeply apologise to Ms. Yamauchi and her son for this experience," the airline said. "We are refunding her son's ticket and providing a travel voucher. We are also working with our gate staff to prevent this from happening again."
United Airlines have been fraught with PR disasters in recent times. These incidents include an infant overheating on a flight, a giant pet rabbit dying, two girls being kicked off a flight for wearing leggings, and a woman being forced to urinate into a cup for having an overactive bladder.