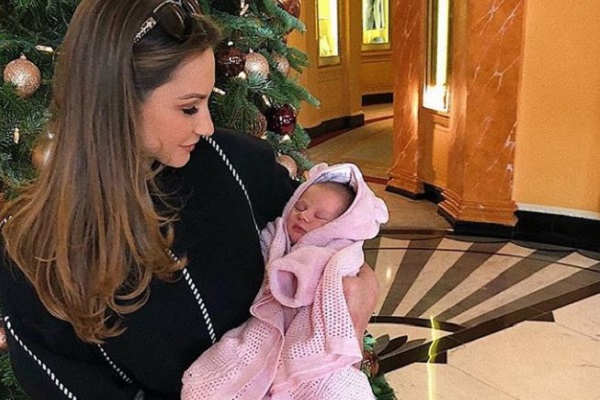 Fans of Sam Faiers have been trying to figure out the name of her darling baby girl for weeks. Sam welcomed her daughter into the world on November 11, 2017, but the mum has yet to share her name.
She has been spoiling fans with stunning photos of her baby girl, but despite the baby's cuteness, fans can't stop asking one question- what is her name?
However, Sam has finally responded to the never-ending flow of questions, but not with the answer we were expecting.
The former The Only Way Is Essex star revealed that her and her partner Paul Knightly haven't decided on a name for their daughter yet.
The mum responded to one fan, "There is no secrecy. We just haven't named her yet."
The mum-of-two hasn't found the perfect name for her daughter, yet which is perfectly fine. Many fans responded to her statement by sharing that they too spent weeks trying to name their children.
One shared, "We didn't name our daughter for 2 weeks so don't worry about it, it's a big decision."
"You name her when you're ready and it's down to you when you want to announce it! Whatever her name is I am sure it will be lovely!" said another fan.
When fans realised that Sam wasn't sure what to name her daughter, they flooded the comment section of her Instagram post with name suggestions.
Hundreds of fans shared their ideas with the mum-of-two. From Esme to Luna-Rose and from Poppy to Penelope, the list of potential names was never-ending.
The mum thanked her fans for all their comments, "Just reading through all these comments thank you so much, everyone. Your kind words mean so much to us."
She added, "And all the name suggestions are great too."
We cannot wait to hear what Sam decides to call her gorgeous baby girl.