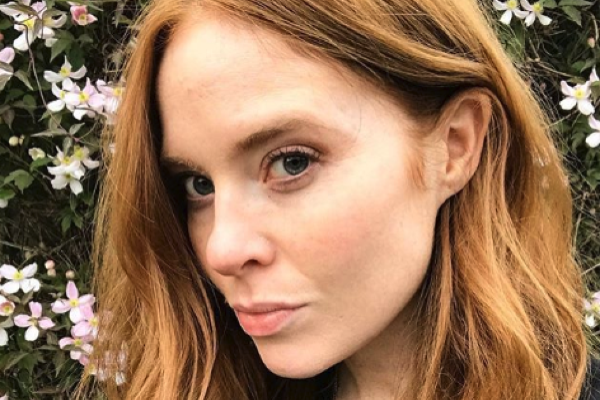 Picture via Instagram
No amount of reading parenting books or listening to advice will ever quite prepare you the reality of life as a mum.
Angela Scanlon certainly knows how surprising the beginning of motherhood can be.
The 34-year-old TV presenter and her husband Roy Horgan welcomed their daughter Ruby on February 25 this year, and she says that the whole experience has been overwhelming, but wonderful.
"It's good, it's an absolute whirlwind, everyone warned but I don't think you know really," she told Independent.ie Style, "It's been mental. I've been mental, on occasion.
"Everyone warned me, if you've been warned and you take that warning seriously... my sister has three kids so I've seen it firsthand and tons of my friends have little babies."
The mum-of-one, known for presenting Getaways and Robot Wars, appeared on Giovanna Fletcher's podcast Happy Mum, Happy Baby so she could let mums-to-be know about all the highs and lows they are in for during those precious first few months.
"I would have loved to have listened to something when I was right in the thick of it to get a sense of what rollercoaster it is," the Meath native said, "It's been unbelievable the response. If you know how difficult it's going to be, you can somewhat prepare."
All the effort that goes into caring for little Ruby has made her even more appreciative of mums everywhere, too.
"I have a massive, newfound respect for and love for women. I didn't know it was possible that I could worship women more than I do," the broadcaster shared.
Angela, who is involved in Frank & Honest's environmentally friendly campaign, said that her approach to visiting new mothers will never be the same now that she's a mum herself.
"Two of my sisters came over a few weeks ago when I was in the thick of it and she was cooking, doing stuff and I just said, 'I'm so sorry for being absolutely useless when you had your kids'," she confessed.
"I'd come in and take the baby, that's the easy thing to do - have a little snuggle with the baby then I'm off.
"Never will I visit a new mother without bringing some food or doing some washing. You're not there to be entertained, you're there to make yourself useful. I feel like I'm already much more protective even though I'm completely knackered."
We totally know what she means - motherhood has a way of changing your perspective drastically!