Now that the school year is well underway, broadcaster and mum of three Marie Crowe knows well the challenges of balancing work and home life. When she's not talking all things sport on RTÉ, Marie can often be found taking her three boys, Timmy (10), Billy (8) and Davie (6) to matches and training.
"It's definitely a juggle, and there is very little room for anything else, but I really enjoy work and I love driving the boys around too. They have loads of sports on during the week and the weekends but going to watch them play is my favourite thing to do so it doesn't feel like a chore which helps."
An avid sports enthusiast, Marie, who is married to former Laois footballer Billy Sheehan, works hard to promote a healthy, balanced lifestyle at home with her sports-loving sons and husband.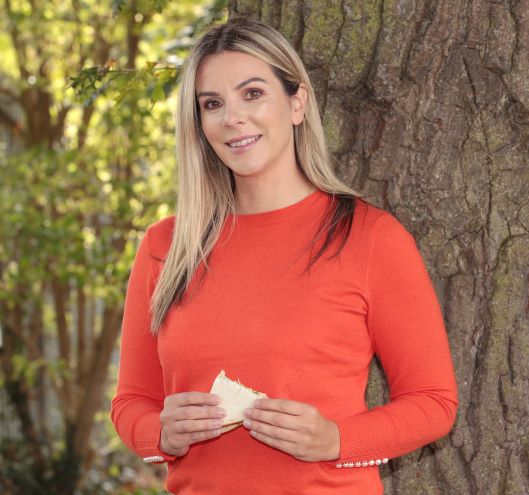 "I try to set a good example, and practice what I preach. My husband and I are both still involved in sport and it's really important to me that the boys see us going training and playing matches. They have grown up on the side-lines with us so it's normal for them to have parents who play sport and therefore normal for them to play too."
Like many busy mums, Marie also has the struggle of making sure her boys get as many healthy foods as possible throughout the day. The morning routine is vital with a big bowl of porridge setting them all up for the day.
"We are a 365 days a year porridge family. It's the perfect starting point and then from there we ensure that the boys have healthy lunches and snacks. They like to eat a lot of food so sometimes I add a jam sandwich to go with the ham and cheese one in the lunch box.
As they train every day of the week they have two dinners, one before training and one after. They are very aware of the importance of good food. They know what is healthy and what is not and what will help them play and train well. In saying all that, they do love their treats as well! I try to balance as best I can."
Now that the school year is well underway, the challenge of making sure the lunchboxes are filled with healthy options is a struggle for parents throughout the country. Marie has joined forces with the Healthy Heroes Lunch Club, an initiative supported by the Irish Bread Bakers Association that helps to educate students about the benefits of a healthy lunch. Now in its tenth year, the programme also offers children the opportunity to foster valuable leadership, teamwork and communication skills, all while learning to change their eating habits for the better. To-date, almost 300,000 pupils across the island of Ireland have taken part in the programme, and Marie was delighted to be asked to lend her support to the initiative.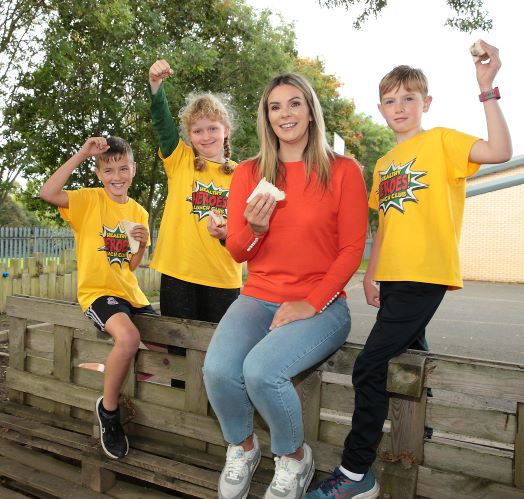 "I love the campaign because the children are learning about the importance of nutrition and that's information that they will retain for life. They are also forming good habits too and making the right choices when it comes to what they eat. Even outside of the school day, I always have a few sandwiches, a tub of pasta and some bananas with me when we are going from game to game at the weekends. Plus, plenty of water!
With a busy autumn and winter of sport ahead, Marie knows the importance of also balancing her own work-life balance and making sure she gets time for herself. She hits the gym in the mornings before her kids get up and is partial to a bit of Netflix – like us all!
A Clare native, she credits her parents as her greatest inspiration, who made sure her four sisters and two brothers all got the same sporting opportunities. "I never knew how much they had to sacrifice to get us all to our training and matches and how hard they worked every day. I understand it now, so I try to be as positive about the juggle as I can be and give my children what they gave me. They (my parents) instilled a love of sport in me and I'm thankful for that every day."
Thankfully, we are now seeing more female sports presenters in Ireland, but she is still well aware of the many young girls and women who look up to her and hope to follow her career path. "It's a journey that's for sure but when you are working in something you love it rarely feels like work. For anyone who wants to work in sports broadcasting I'd say knock on doors, call in favours and use your contacts. There are good stories everywhere and most people are willing to help you along the way. Enjoy the moment it's easy to get caught up in the next story or the next big game, living in the now is the best way to experience the journey. Easier said than done I know."
Marie Crowe is an ambassador for the Healthy Heroes Lunch Club, an initiative supported by the Irish Bread Bakers Association. For more information on how schools can get involved in the Healthy Heroes Lunch Club, visit www.healthyheroes.ie or email healthyheroes@realnation.ie.