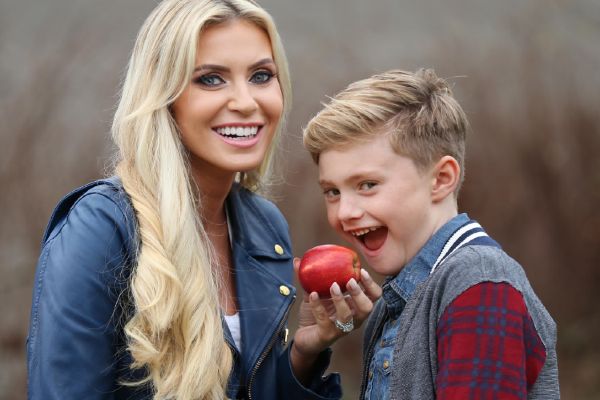 Model, columnist and mum-of-two Claudine Keane has been moving between here and LA with her footballer hubby Robbie Keane and her two sons, Robert and Hudson. Being a career-mum, Claudine has to wear many hats – that of a mum, a cook, a teacher, a cleaner, and a chauffeur - amongst so many others! Above all, though, she wants to make sure her kids are healthy, so they can live the best life possible.
In busy times such as these, we know too well how difficult it is to maintain a busy lifestyle and make sure our kids are eating the right foods. Like most parents, she doesn't always have time to be preparing food the night before or early in the morning. However, Claudine says she has found the perfect middle-ground.
Spar's 'Better Choices' initiative is helping the mum-of-two to achieve this, and she has opened up about the scheme in an exclusive interview with MummyPages.
"I'm very passionate about healthy eating and living, which is why I got involved with 'Better Choices'. The campaign really reflects how I feel about food and the healthy balanced diet I want to provide for my kids," she said.
Family time in Ibiza #ibiza pic.twitter.com/WesgLVHNXU

— Claudine Keane (@ClaudineKeane1) June 30, 2017
Spar has partnered with dietitian Ellen Roche for the scheme, to research and carefully select products to include in the range. Because of this, Claudine is confident she can have both convenient and healthy lunches.
"I'm assured that all the lunches are balanced and healthy. This is great for me, because I'm always on the go. Spar does little hummus packs, smoothies - things that kids enjoy and you know will be good for them. I'm also very happy that they can cater for people with varied diets. They have a range that's gluten-free and lactose-free," she explained.
As all parents know, feeding your baby nutritious food that they enjoy is no mean feat. Claudine is not immune to this, either.
"My kids can be picky eaters. My eldest, Robert, was picky up until a few months ago; but, recently, he's really turned a corner. He used to have a penchant for breaded chicken, and leave his veggies behind on the plate. Now, he's interested in trying different vegetables; he's interested in all the colours and new tastes."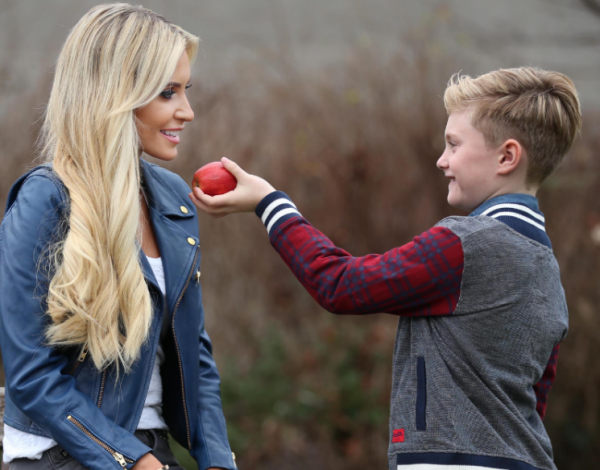 Kids can be afraid to try new things, but it's possible to ease them into it one day at a time. It might take a while, but they can eventually get into the habit and start to really relish the food that's better for them. Claudine can well and truly attest to this.
"With my baby, Hudson, he really likes yellow foods like mashed sweet potato; and if he sees any greens in his bowl, he can get a bit alarmed, which is usual for a little kid."
Claudine has also welcomed the fact that convenient health food is much more accessible now: "When I was a kid at school, we didn't eat as healthily as we do now. Mostly because we weren't as conscious of nutritional value as we are now. We're a lot more educated now in that regard.
"Back then, we assumed all salads are good for us. Now, we know that's not necessarily the case. We now know where most of our food is coming from, because packaging is so much better and we're more aware of what we want from our food. I think kids nowadays are more health-conscious. For example, Robert wants to be a footballer like his Da, and he wants to eat lots of fruit so he'll be fit."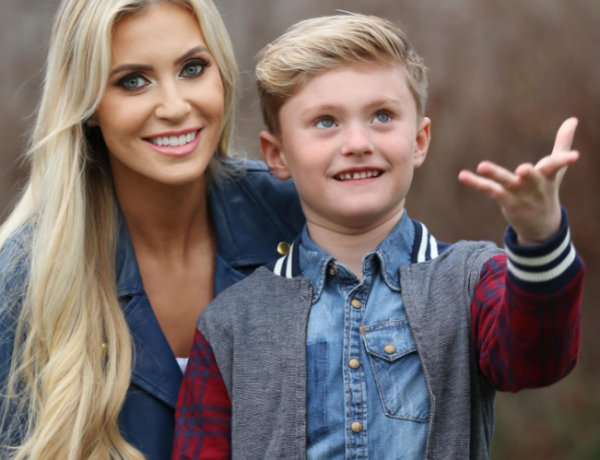 While she may lead a glamorous life in LA, Claudine likes her home comforts, and admitted to loving both Dublin and LA for very different reasons.
"When I'm away in LA, I really miss my parents and my brother and the people I grew up with. Obviously, with their jobs and the lives they have here, they can't be flying back and forth to LA very often. I really miss them during those long gaps," she admitted.
July 1, 2017
As for when she's in Ireland, Claudine misses the nice weather (no surprises there, then!), the beaches and the fun lifestyle over in LA - particularly as the weather there permits her family to exercise and have fun days out.
"The kids get great exercise and burn their excess energy in the parks, which is fantastic for them. Ideally, I'd love to come and go from Ireland as much as possible."
Being back home in Dublin certainly carries its own benefits, however - not least getting to enjoy the epic U2 gig in Croke Park last weekend!
"I had an amazing time. I've seen them a few times in America and here, but it's always extra-special seeing them on the home turf - it's like a homecoming. Seeing them in America, though, everybody feels a little bit Irish at their gigs. They're such amazing ambassadors for this country," she gushed.
Following on from the successful launch of SPAR Better Choices last year, the SPAR Better Choices Kids initiative will see child specific portions available across participating SPAR stores. For more information, check out this link.