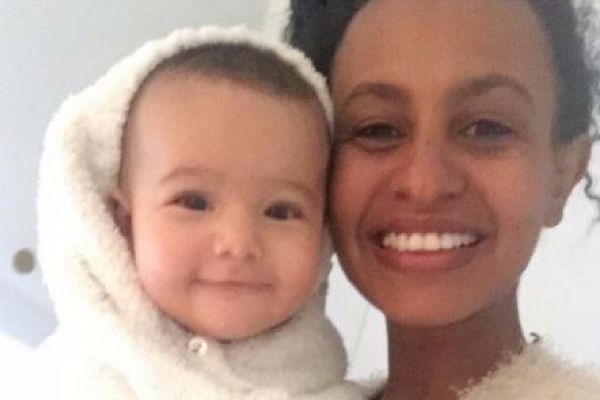 Becoming a mum involves making sacrifices from time to time, and definitely requires an adjustment of lifestyle. But this doesn't mean that mums can't ask for help or a shoulder to cry on when we need it most.
One mum believes we often push ourselves too far and don't ask for or accept help when we need it most.
Zoe Hendrix is a first-time mum to a seven-month-old baby girl named Harper. Since becoming a mother, she's struggled with the idea of accepting help from others and taking a break from time to time.
However, she's realised how important it is to make time for self-care, and is encouraging other mums to do the same. In a candid Instagram post showing Harper being fed by her little cousin, Zoe explains why we should all be a little kinder to ourselves.
"It's OK to ask for help or accept help when it's offered," the young mum wrote.
Although it took her some time to embrace that idea herself, Zoe is now more willing to ask for help when she is struggling.
"It doesn't make you any less of a mum, it doesn't make you weak, and it doesn't mean you are less devoted to your children (all three have crossed my mind…). Asking for help when you need it, or accepting someone's offer to give you a break, is a sign of strength. It's taken me over seven months to fully believe this.
"We, unfortunately, live in a society that glorifies the self-sacrificing mama that runs herself ragged into the ground for her family, and I'm not convinced that is healthy for anyone. I actually think it might contribute to the rate of PND," Zoe continued.
"We simply can't expect to pour from an empty cup (day in, day out!). So, every now and then, fill that cup up! Love, from the mum who is learning to take her own goddamn advice," she wrote.
"Self-care is super-important and allows us to keep going. Neglecting or consistently sacrificing yourself doesn't make you a better mother or partner, and you DESERVE more than to be burnt out! "
We all know that taking care of ourselves is good for our children as well as ourselves. So, the next time, someone offers to lend you a hand, take them up on it.
If you're struggling to cope, reach out to friends, family or seek professional help if necessary.
What do you think of Zoe's advice, mums? Let us know your thoughts.