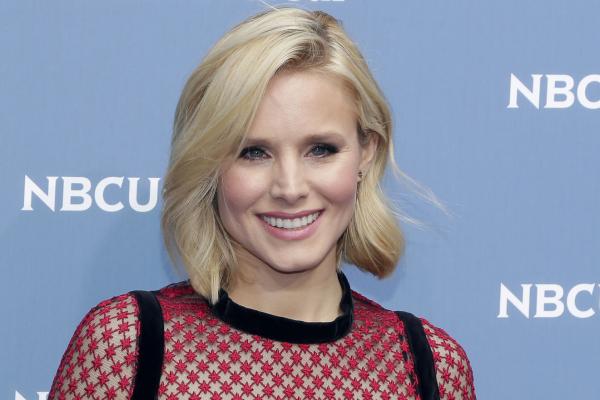 Mums are praising Kristen Bell for her honesty about life as a mum. The actress shared an extremely relatable photo with her 4.5 million Instagram followers.
She wrote, "This is a picture of both the floor of my house and the interior of my brain #momlife," alongside a photo of a very messy living room.
The floor was covered in toys, from Minions to dolls and from toy cars to teddy bears. Her children may have had a blast playing with their toys, but they made such a big mess whilst doing so.
We love how honest Kristen is. She may be a famous actress, but that doesn't mean motherhood is any different for her.
Kristen experiences the ups and downs of motherhood, just like we all do.
Mums loved how Kristen didn't sugar-coat the moment. The mum community flooded The Good Place star's account with comments of support. The photo has received over 237,000 likes so far.
So many mums encouraged her to enjoy every second of motherhood.
One mum wrote, "I remember those days... Enjoy the moments they grow way too fast."
Another added, "Parenthood is messy! Goes so fast though!! Embrace the wonderful messiness."
A very grateful mum shared, "I love your refreshing honesty as a Mom. You make everything about motherhood more humorous and bearable."
She continued, "Thank you for being the best reminder that the struggle is real for all of us moms and that it's ok to be imperfect!"
The Frozen star has two daughters with husband Dax Shepard. She recently encouraged mums to remember that we all have bad days and that's perfectly normal.
She shared, "You cannot beat yourself up because your house doesn't look like a Pinterest board."

There is one bad moment that will always stand out to the actress, "There have been moments where I have dropped my kids off at school, truthfully, wearing two different Birkenstocks because I got ready too fast or I've not worn a bra."
Kristen may be honest about her parenting blunders, but the mum admitted that she does feel pressured to be the best parent on the planet.
She revealed, "I talk myself down all the time. I feel pressure to be perfect and sometimes you're doing great and other times you're not."
She understands that every mum goes through high points and low points. It's a normal part of motherhood that we all need to accept.