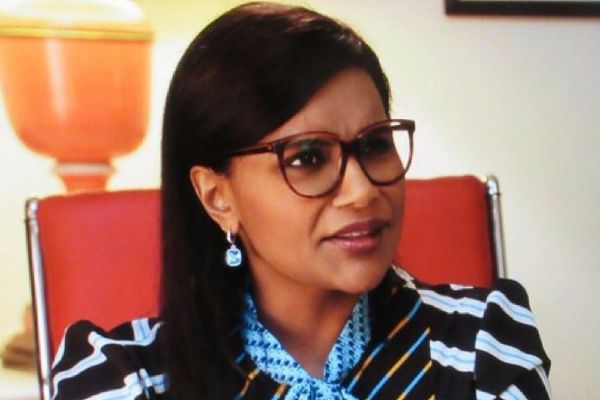 Actress Mindy Kaling has given the first interview about her pregnancy since news of her impending new arrival broke in July.
The comedienne finally officially confirmed the news during an interview for Today.
"It's so unknown to me. I have a lot of control over a lot of aspects of my life, and this is one where I'm like, 'OK, it's out of my hands', which is kind of a fun feeling," she revealed, in a preview of her interview, which will air on Sunday, September 10.
When host Willie Geist asked the actress what kind of mum she will be, Mindy sagely remarked: "It's so easy to criticise parenting until you're a parent, so one of the nice things about becoming a parent is that I'll be able to openly criticise other parenting because I will have a child."
The actress said she hopes to emulate her own late mother, who always offered her support and encouragement.
"My mum was incredibly fierce and so devoted to us, just loved us and really wanted us to be happy no matter what we did," Kaling said in the clip.
"My career choice was not something that she was familiar with, and she was just so supportive of that. And if I could give that to my child, just that open-mindedness, I'd be so happy."

Mindy has not revealed who the father of her child is.
In July, Mindy shocked her A Wrinkle in Time co-star Oprah Winfrey by revealing she was pregnant. Oprah told People: "That's when she told me. My mouth dropped."
'Oh, Oprah, I don't think you know. I'm five months pregnant'. And I said, 'WHAAAAT?!'"
According to E! News, a source said the pregnancy was an "unexpected surprise" for the 38-year-old actress.
In the past, Mindy dropped hints that she had thought about having children but decided to leave it up to fate.
In an interview with Yahoo!, she said: "I think I've decided that, unlike everything else in my life, I'm going to be fast and loose about kids. I'm going to not actively plan, but if it happens, it would happen."
The actress added that choosing the right partner to have a child with would be crucial and something that required careful consideration.
"I'm not cavalier about who I would have a kid with. But the thing I ask every parent that I really admire, the one comment they all have, is that they wish they had kids earlier," she said.