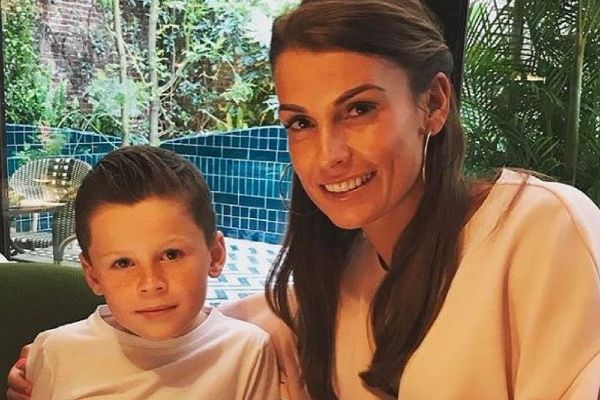 Coleen Rooney has refuted rumours that she's expecting another child, saying she's "put on weight" while enjoying a family holiday in Portugal.
Coleen took to Twitter to deny both the pregnancy rumour and accusations that she'd taken her kids out of school early to go on holidays.
"So, basically.... yes, on holiday again…yes, I've put weight on…and my kids break up earlier than most schools…not missed a day while here," the Liverpudlian wrote online, clearly irritated by the rumours.
After photos of Coleen in a bikini surfaced online, there was some speculation that she might be expecting a fourth child.


Prior to this, Coleen had tweeted about how much she is enjoying holidays in Portugal, writing: "Love Portugal and so do my kids, so much to do with them! Lovely restaurants and great food!! Eight weeks' school holidays is a long time."
Our Dad's here!!! Let summer time begin .... family time pic.twitter.com/JIBMr0subT

— Coleen Rooney (@ColeenRoo) May 26, 2017

The 31-year-old is a proud mum to Kai, seven; Klay, four; and Kit, one. She has been sharing snaps and videos of their holiday online, including a video of Kai displaying some rather impressive golfing skills.
Fans remarked on his natural talent, with some suggesting he might also pursue a sporting career like dad Wayne. "That's one hell of a swing," one wrote, while another asked, "Do you think he could give me some tips?"
Coleen recently revealed to Now! Magazine that she no longer felt under immense pressure to lose weight since becoming a mum.
"The more children I've had, I've been in less of a rush to get back in shape because after three births, your body is going to change," Coleen revealed, candidly.
"I think once you've had kids, they're more important than how you look. It's not the end of the world – you just have to be confident," she added.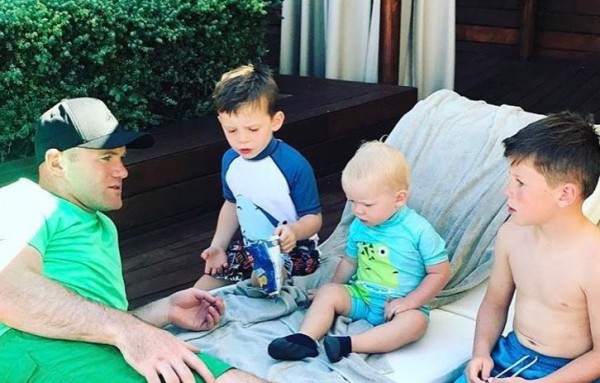 "After having kids, if you've got a bit of a wobbly belly, that's just part and parcel of who you are," Coleen concluded.
Coleen also came under fire for going on her fifth holiday this year, so far. The footballer's wife has already been to Ibiza, Barbados, Mykonos and Italy in June.
However, her ardent fans leapt to her defence, with one writing: "You don't need to explain yourself, enjoy your time with your family".
Meanwhile, another fan complimented Coleen on her appearance, saying: "Why are people so obsessed with your weight? You look amazing".
We think Coleen looks great, and we hope she makes the most of her holiday.