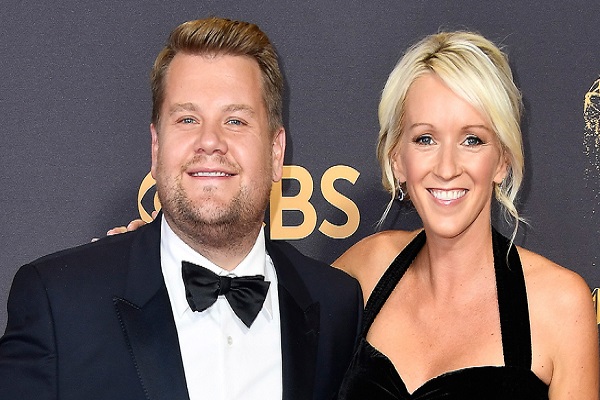 Choosing a name for your baby is never an easy task. With a never-ending list of options, it can feel quite overwhelming.
Many parents will look to pop culture for inspiration, some might be influenced by Stranger Things and name their son Mike, others might name their daughter after Belle from Beauty and the Beast.
James Corden recently shared that he nearly named his daughter after one of the most iconic singers of our time.
The Late Late Show host admitted that they had not picked a name out for their daughter, who was born before her due date.
The dad-of-three shared that when the doctor asked him what his daughter's name would be, he said, "'We're going to call her Beyoncé."
My wife is asleep to my right, my 4 day old daughter is asleep the other. I'm watching The Holiday and everything is just so lovely x

— James Corden (@JKCorden) December 17, 2017
It'll come as no surprise to hear that the parents did not go ahead with naming their daughter after the Crazy In Love singer.
However, the nurses were fooled by the comedian's comment and nearly filled the name in on her hospital chart, "The nurse went to the other side of the room and started filling out her form with the name Beyoncé and I had to go over to her and say, 'There's only one Beyoncé'".
We're slightly relieved to hear that James won't be naming his baby girl after Queen B.
The proud dad shared their wonderful baby news earlier this week. He tweeted, "Today we welcomed a beautiful baby daughter into the world. Both she and her mother are doing great. We can't stop smiling."
The host thanked Harry Styles, who hosted an episode of James' popular chat show when his wife went into labour, "Thank you, Harry, for stepping in to host the show at 2 and a half hours' notice! x x"
We can't wait to hear what name James and his wife Julia pick for their little girl.