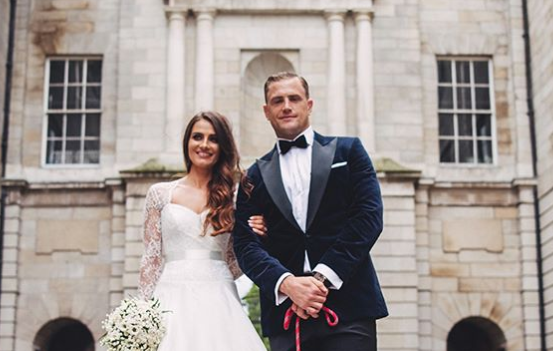 Jamie Heaslip opens up about his excitement at expecting his first child.
The former Ireland rugby player and his wife Sheena O'Buchachalla "are very excited" about welcoming their first child together.
Getting to grips with a tiny tot running around the house, Heaslip said to Evoke.ie that the prospect of becoming a dad, puts things into perspective.
"It's real-world stuff. It puts a lot of things into perspective for you. Winning and losing a game, or not playing or getting selected all seems minuscule to being responsible for a human."
The happy pregnancy news came in February, just weeks before Jamie publicly announced he was hanging up his rugby boots with his immediate retirement.
It doesn't look like baby Heaslip will have to follow in dad's footsteps into rugby, as Jamie emphasis that there will be no pressure on his child to play the sport.
"They can do whatever they want to do."
"I played rugby, terrible hurling, not much better GAA, soccer… I was Naas international curbs champion.
Whatever the child wants to do – if it is the sports, arts, journalism whatever they want to do, more power to them," he added.
The rugby star isn't the only dad on the team, Johnny Sexton is expecting his third child with his wife Laura in August, and it seems that his teammates have shared their top tips on fatherhood with Jamie.
"It doesn't just stop at teammates… everyone is full of "helpful" advice," he joked.
"There are a lot of lads who are expecting, a lot of guys who have kids and it's great seeing the way they are. I'm looking forward now to starting on that journey."
The former number eight and his wife, Sheena have chosen to keep the details of the pregnancy private.
Which means they will keep us guessing when her due date is and the sex of the baby, as through a laugh Heaslip said:
"I'm not giving away any details."
Congratulations!