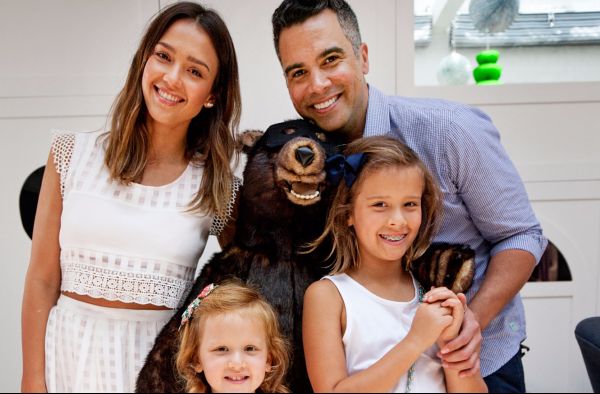 Last month, the beautiful Jessica Alba announced that she was expecting her third child with hubby Cash Warren.
With all the exciting baby news, Jessica explained how exactly she plans on choosing the name for her new bub, and it is VERY specific.
Appearing on The Tonight Show with Jimmy Fallon, the mum-of-two explained the rules she follows when selecting baby names.
"My husband's name is Cash, that's his actual real name on the birth certificate. So our kids had to have unusual names that were also words. And for some reason we chose H. So it needs to be single or double syllable, it has to be an H and it has to be a word."
Basically, Mary or Rachel are totally off the table.
The 36-year-old actress added that the name "can't be too weird ... like a little bit unusual, because what if they want to be a nurse."
"Hail? Heart?" suggests Fallon, but neither appeared to be a runner for gorgeous Jessica.
Following the show, Alba's fans took to Instagram to share their own suggestions.
Hunter, Hudson, Hawk, Hope, Hazel, Harley, Halo, Hale, Harp, Hue, Harbor, and Hasten were all offered up as suggestions.
Speaking to People after the birth of her daughter, Haven, Jessica and Cash shared that the baby arrived in an en-caul birth, meaning she was delivered inside her amniotic sac.
"She was born in her safe haven, and so there we had it," they said, with regards to her name.
The mum-to-be announced her pregnancy last month on Instagram with an adorable video featuring her two daughters.
"Cash and I are officially going to be outnumbered! #herewegoagain," she shared with her 11 million followers.
We cannot wait to see their new arrival!