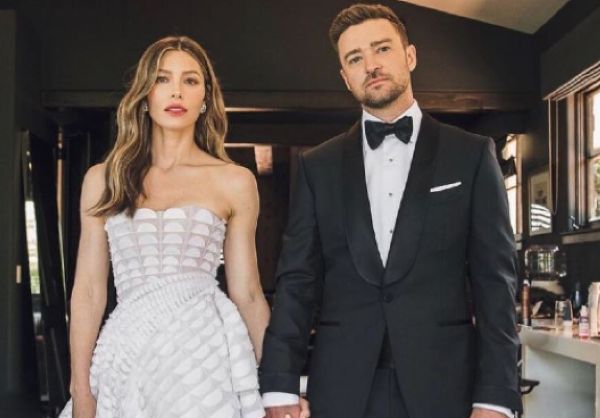 They might be married six years, but it's clear that the spark is still alive in Jessica Biel and Justin Timberlake's relationship.
The pair, who have a three-year-old son Silas together, showed the world that they are still able to get saucy with each other - as Jessica's comment on her husband's latest Instagram post shows.
The 36-year-old couldn't resist posting a cheeky reply when Justin uploaded a picture of himself working on his book.
Justin captioned the image, ''doing work... on my book. Pre-order in the link up top. #Hindsight.''
To which his wife replied, ''my wordsmith at work. Always in awe of your big…brain'' followed by a kissing emoji for good measure.
Justin is definitely working away, with his upcoming memoir Hindsight: & All the Things I Can't See in Front of Me coming out on October 30th.
Jessica has opened up about her marriage and explains how their relationship remains a priority.
"We're lucky enough to be able to go and stay in different places, live in different places while we work and that's definitely part of it," she said.
She continued, "but honestly, I just really feel like you have to work hard [at it]. That doesn't change if you work at home or in an office or you're on a tour, it doesn't change, the work doesn't change. The being devoted to the relationship is our biggest priority."
Whatever it is, they're doing something right.