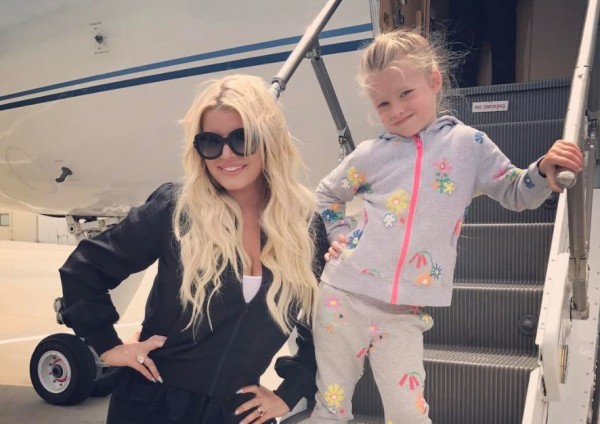 When Jessica Simpson uploaded a photo on Instagram, we're pretty sure she wasn't expecting to be mum-shamed for it.
The mum-of-two was enjoying a 'mommy-daughter day', when she uploaded a very sweet photo of her and her five-year-old daughter, Maxwell.
In the photo, it is clear that both Jessica and Maxwell have been experimenting with lippie - Maxwell clearly favouring the more gothic style over her mum's neutral choice.
"This is NOT an #ad, @maccosmetics is my daughter's favorite store! Mommy-Daughter Day with #MAXIDREW #girlygoth" the 37-year-old wrote.
However, the photo did not go down well with some people. At all.
"Her favorite store?? OMG. She should be playing outside or learning about the world not sitting in a chair putting on make up at MAC. What's wrong with you,[sic]" wrote one.
Another said: "Oh man- please don't put those chemicals on her."
But not everyone was quick to judge, and plenty of people praised the mum for allowing her daughter to be herself.
"Good for you for allowing your daughter to be herself and have with make-up! She is a beauty! What a blessing from God!!"
What are your thoughts on the photo?