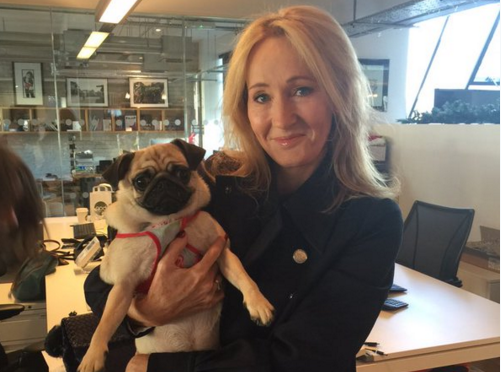 While there is no doubt Mother's Day is a very special date in the calendar, many Mothering Sundays are tinged with sadness for millions who have lost their mum and are unable to celebrate alongside her.

Taking to Twitter to acknowledge the grief and heartache felt by many today, world-famous author and mum-of-three, JK Rowling, offered some touching advice which has unsurprisingly been shared thousands of times since its upload mere hours ago.

Paying tribute to all those who have lost their mum, the Harry Potter author wrote; "Today's Mother's Day in the UK. If your mum isn't here to treat, do something nice for yourself because she's part of you. Take a hug too."



The star's suggestion obviously struck a chord with her followers around the world who were quick to support the advice, with one writing: "Thank you for that. Missing her today. She wasn't perfect but she loved me and did her best."

"You have no idea how much I needed to read this, I love you lots, I hope you have a lovely day with your children and family," wrote another overwhelmed fan who found solace in the writer's kind words.

In addition to honouring mums who have passed away and the children who were left behind, the acclaimed write made a point of paying tribute to single mums who work tirelessly to be all things to all people by retweeting a post which read 'Here's to the Mothers who had to be Fathers too. Enjoy your Mother's Day. We salute you.'

Ms. Rowling always knows how to put it best, doesn't she?
SHARE if you think her words will help someone you love today.