Created for you with the environment in mind, Jordan's Green Clean initiative believes sustainability is key and wants to make it easy for consumers to make greener choices. The popular choice for the eco-conscious shopper Jordan Oral Care is extending their Green Clean range with the introduction of the new Green Clean Baby Toothbrush (0-2 years).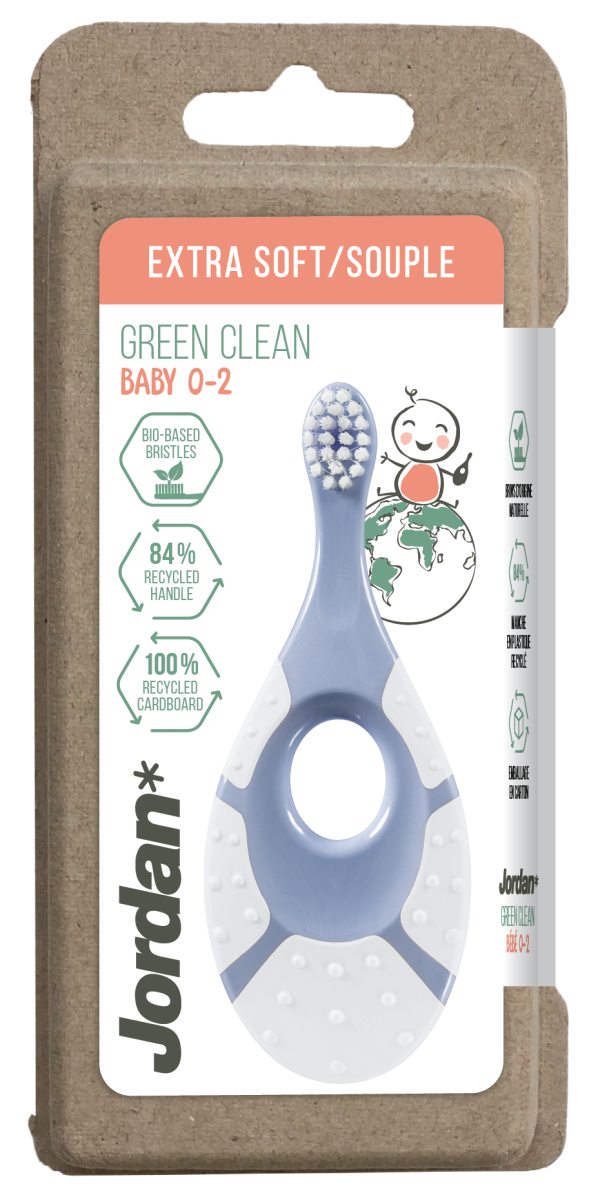 Our new Green Clean Baby Toothbrush was created with your little one and the planet in mind! Sustainability has been our priority, of course without compromising on effect. Jordan Green Clean baby toothbrush is tailor-made for babies 0-2 years to make the first brushing experience a good one. The brush is designed with extra soft, bio-based bristles and a soft biting ring for babies' gums. The handle is made of 84 % recycled plastic originating from food containers and shaped to fit both babies' and parents' hands. Developed with babies and the planet in mind, the Jordan Green Clean baby toothbrush helps making the first step in establishing healthy and happy dental care routines for life.

The packaging is made from 100% recycled paper fibers. Available in 3 different colours.
Part of the Orkla group, Jordan was created in 1927 in Norway and is the leading oral care brand in Scandinavia. Jordan's range of high-quality award-winning products are designed to help people keep their teeth healthy for life. From the first tooth, they have tailor made products; made with purpose, to fit different needs and preferences.
The Jordan Oral Care Green Clean Baby Toothbrush has an RRP of €3.75 and is available from McCabes Pharmacy and all good retailers nationwide.
*With daily use. Clinical study on 30 people.
**Natural origin