Love was certainly in the air yesterday with lovebirds celebrating Valentine's Day around the world.
Many headed to the finest restaurant to enjoy a lavish meal, others enjoyed a cosy night at home.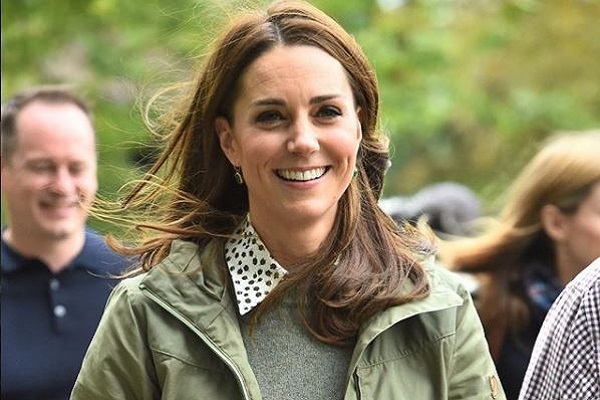 Kate Middleton opted for a relaxed day with one very special member of her family, her youngest son Prince Louis.
The Duchess of Cambridge celebrated Valentine's Day with her darling boy Prince Louis by strolling around Kensington Gardens.
The mum was spotted walking through Kensington Gardens with her baby boy on the morning on Valentine's Day.
Kate was spotted earlier today taking little Prince Louis for a stroll around Kensington Gardens. She was wearing black skinny jeans, a black puffer jacket with white sleeves and New Balance trainers pic.twitter.com/sqU0YPhzGT

— Diana and Kate (@grazia747) February 14, 2019
One fan shared a snap of the mum pushing her buggy around the grounds of Kensington Gardens.
The mum wore a casual outfit for the outing. Kate wore black skinny jeans, a black puffer jacket with New Balance trainers.
The Duchess was said to be in good spirits during the morning stroll.
Kate recently gushed about Prince Louis during a royal engagement in Scotland.
According to royal photographer Mark Stewart, Kate revealed that Prince Louis, who is now nine-months-old has reached another big milestone.
The mum shared that the youngster has started crawling. She told one woman that her baby boy is "a fast crawler."

We're sure he'll be running around after his big brother Prince George and big sister Princess Charlotte in no time.