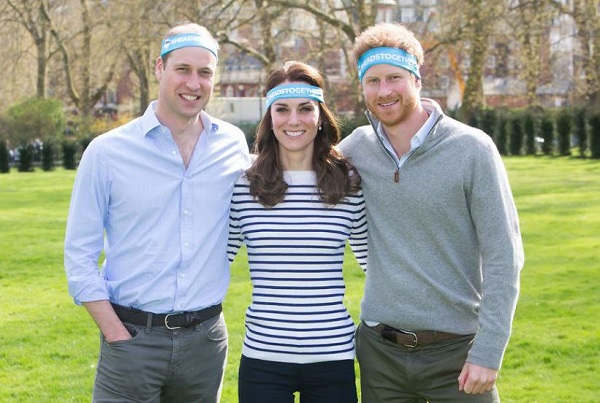 Kate Middleton stepped out in a dainty blue dress to honour World Mental Health Day at Buckingham Palace last night.
The Duchess of Cambridge joined her husband Prince William and his brother Prince Harry at a touching reception to thank those who were involved in the trios Heads Together campaign.
The event celebrated those who are working in the mental health sector.
Heads Together work tirelessly to beat the stigma surrounding mental illnesses such as depression and bipolar disorder.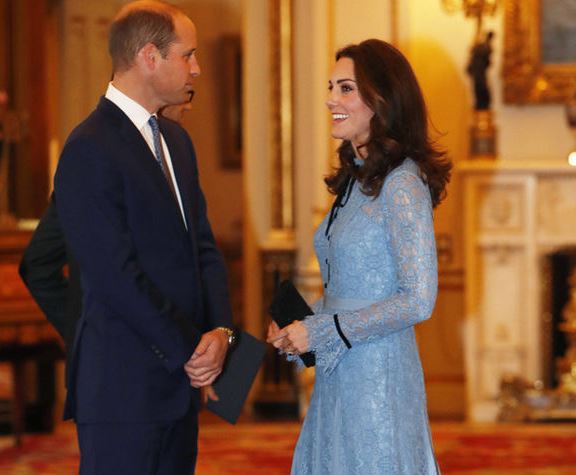 Kate walked into The White Drawing Room alongside her husband and brother-in-law Harry, who were thrilled to be raising awareness for such a compelling cause.
Earlier on Tuesday, October 10 the royal brothers attended an event where they both delivered speeches about mental health awareness.
They were praised for their devotion and determination to break the negative stigma surrounding mental health.
During his speech, Prince William revealed that Kate was the brains behind the Heads Together campaign.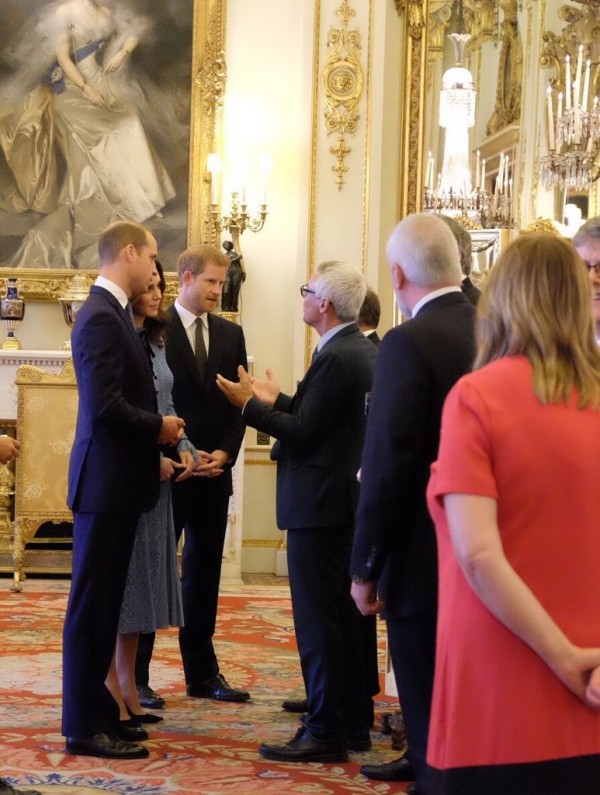 He shared, "[It was Kate] who first realized that all three of us were working on mental health in our individual areas of focus. She had seen that at the core of adult issues like addiction and family breakdown, unresolved childhood mental health issues were often part of the problem."
The father-of-three praised those who had the courage to open up about their struggles, "The country had a conversation that was truly national. In towns, cities, and villages; among men and women; between young and old – the UK was talking about mental health."
In his speech, Prince Harry shared that together we can beat the stigma by having open and honest conversations about mental health.
Their Royal Highnesses then met representatives from mental health organisations across the UK. #WorldMentalHealthDay pic.twitter.com/IiY0SCehok

— Kensington Palace (@KensingtonRoyal) October 10, 2017
He explained, "We need all of your expertise, energy, and enthusiasm to provide the tools and space for conversations on mental health."
Harry believes that if we work together we can beat the stigma, he admitted that improvements need to be made, ""[We need] new partnerships to support better conversations in schools and workplaces."
Kensington Palace revealed on Twitter that both Kate and William are extremely passionate about the campaign, "The Duke and Duchess and Prince Harry have made championing the mental health sector a priority over the last year."
Kate's attendance at this monumental event is her first public appearance since August 30 when she joined her husband and family to remember Princess Diana on the 20th anniversary of her death.