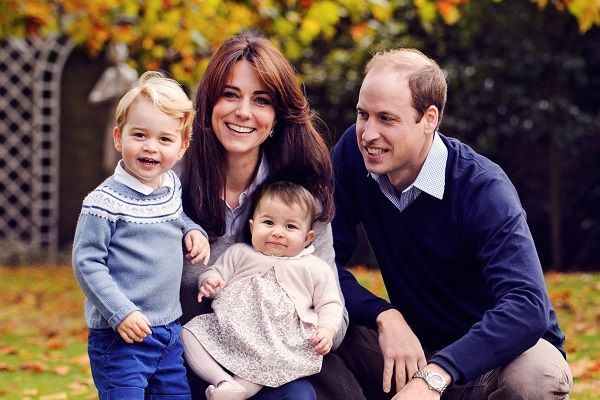 We all know that looking after two children can be a full-time job, leaving us with very little time (and energy) to focus on hobbies.
Yesterday, Kate Middleton attended Bond Primary School in Mitcham to check out the work of the Wimbledon Junior Tennis Initiative.
The Duchess receives a warm welcome from Bond Primary School, which is one of the 65 local schools that benefit from @WimbledonFdn free tennis coaching. pic.twitter.com/nQOy6PyyFg

— Kensington Palace (@KensingtonRoyal) January 17, 2018
During her visit, the soon to be mum-of-three opened up about how her life has changed since welcoming the adorable Prince George and Princess Charlotte into her life.
Kate had the chance to show off her impressive tennis skills by playing with the youngsters. After their tennis match, she shared, "I love tennis. I think it's a great sport, I was really sporty when I was little, less so now that I've got lots of babies," said the Duchess as she patted her bump.
The @WimbledonFdn Junior Tennis Initiative promotes the benefits of physical activity and has introduced more than 195,000 local children to the sport through their free tennis coaching sessions. pic.twitter.com/eqRYjAKDZS

— Kensington Palace (@KensingtonRoyal) January 17, 2018
The mum praised the youths, thanking them for being so upbeat, "I've loved playing with you all - it's so energetic and exciting to be part of it, so well done for all the hard work."
The staff and pupils at Bond Primary School had nothing but good things to say about the Duchess. Headteacher Despo Steven shared, "She said she plays tennis with William and that they're very competitive."
Thank you to everyone at Bond Primary School for showing us your racquet skills (and for all of the hugs)! pic.twitter.com/ww5jKmj3H3

— Kensington Palace (@KensingtonRoyal) January 17, 2018
The parents are hoping to pass their love of tennis on to their children, with Kate sharing that she has tried to teach young George how to play tennis.
With her third baby due in the springtime, we can't imagine Kate will be running out to the tennis court too soon, but luckily the mum is putting her skills to good use by teaching Prince George.