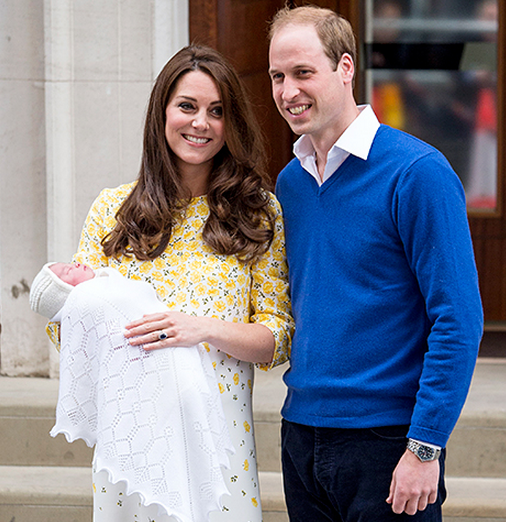 The Duchess of Cambridge only gave birth to her second child, Princess Charlotte Elizabeth Diana, earlier this month, but it seems the mum-of-two is already set to return to work.
According to OK US, the Queen is requesting Kate attends her birthday parade on Saturday, 13th June, which a source close to the royals describes as "an incredible pageant carried out by the Queen's personal troops."
The source also added that the Queen "thinks a month is more than enough time for Kate to take off before she should return to performing her royal duties."
However, it wasn't much different after the birth of Prince George when Kate only took 39 days maternity leave.
Prince William has already made his first royal appointment since Princess Charlotte's birth, flying to Switzerland as part of his involvement in United for Wildlife, a foundation created by The Royal Foundation of the Duke and Duchess of Cambridge and Prince Harry.