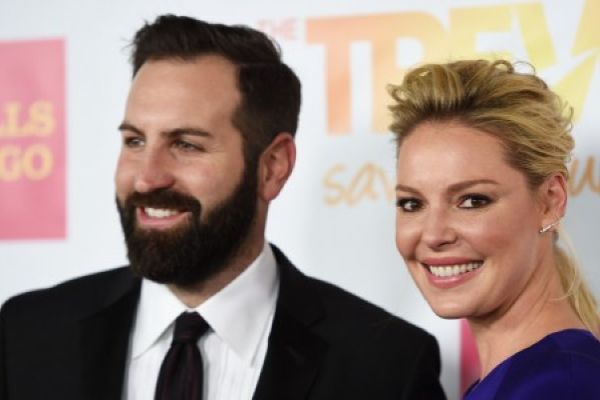 Katherine Heigl gets romance. If her rom-com rap sheet doesn't have you convinced, then her Instagram post dedicated to her husband last week will.
The 27 Dresses star and her singer-songwriter husband Josh Kelley recently celebrated 10 years of marriage. The mum-of-three commemorated the special day with an Instagram post that had us alternately weeping and laughing till our sides hurt.
The picture shows a just-barely-dating Katherine and Josh reenacting a scene from The Royal Tenenbaums, and the couple recreating the iconic look more than a decade later.
A lot has happened in those 12 years, the 39-year-old explained.
"I quit smoking, thank God! I've put on a few pounds. I don't often do spontaneously weird things like taking random bathtub photos in the middle of the night anymore," she wrote.
"But what hasn't changed, is that burning desire in me to be with this man."
Tissues, please!
"The more time I spend with this guy the more deeply I begin to understand that he is the best of me," the Knocked Up actress continued.
"When the whole world falls into disarray and nothing makes sense to me he is my shelter, my safe harbour. When self-doubt and self-loathing creep into my soul he is my champion, my number one fan."
Our hearts are bursting! Her love for Josh is making us feel all fuzzy inside.
Katherine and her husband also share their love with three beautiful children: nine-year-old Naleigh, five-year-old Adalaide, and one-year-old Joshua Jr.
She lists his 'unconditionally loving parenting style' as one of Josh Sr.'s best qualities.
After that post, fans on Instagram were feeling the love.
"I love this so much, this is for all the cynics that say love doesn't exist!" one person wrote.
Another commented, "This is funny, beautiful, honest, and raw. I love it."
They are an incredibly sweet family! Happy 10th wedding anniversary to Katherine and Josh!