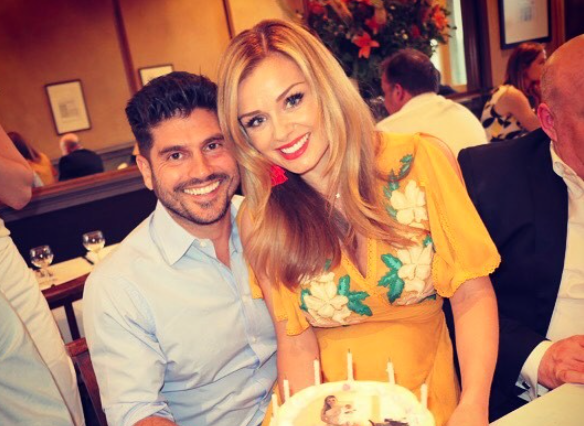 Katherine Jenkins has just shared the sweetest photo of herself and her two-year-old daughter Aaliyah Reign.
The Welsh singer, who usually opts to keep her children out of the spotlight, took to Instagram during the week to upload a picture of herself on the beach with Aaliyah.
The 38-year-old captioned it, ''Me & my girl...'' followed by the heart eyes emoji.
Her daughter was pictured running along the beach next to her mum, leaving tiny footprints in the sand.
Katherine shares two young children with her husband, American director Andrew Levitas, who she has been married to since 2014.
They are: Aaliyah, who turns three next month and son Xander Robert Selwyn, who was born in April.
Her fans were quick to comment on the photo, with one writing, ''lovely, these are the memories you treasure forever, enjoy'' while another said, ''you have the cutest jogging partner!!''
Katherine rarely posts about her children on social media but she did to mark the arrival of Xander earlier this year.
She wrote at the time, ''Andrew, Aaliyah and I are proud to announce the arrival of our gorgeous son Xander Robert Selwyn Levitas. His middle names honour our late fathers who live on in our little 'Defender of Men' (Meaning of Xander). Our family, our home and are hearts could not be more full of love.''
Katherine has previously opened up about motherhood to Hello! magazine.
She explained that, "everybody says, 'Your life will never be the same,' but I didn't expect to feel so chilled and relaxed about life. My husband and I love being parents and Aaliyah makes us so happy. She's fun, kind and affectionate - and a mummy's girl."
Aren't they the most gorgeous family?!