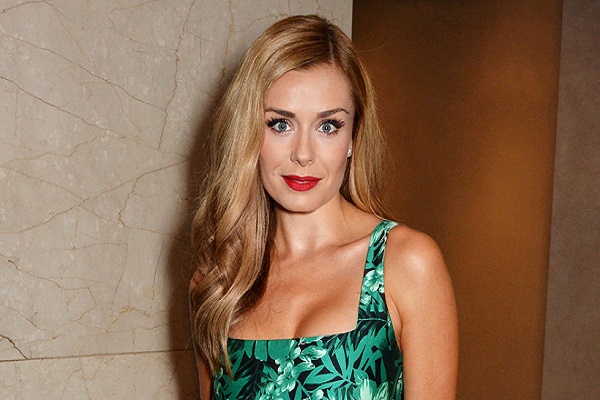 Katherine Jenkins welcomed her first child into the world in September 2015. She gave birth to her daughter Aaliyah in New York - the city where she met the love of her life.
The classical singer has been married to filmmaker Andrew Levitas for the past three years. She spoke to Hello! magazine about her family's future.
Katherine admitted that she hopes to have another child with husband Andrew, "I would really love to have a second child and for Aaliyah to have a sibling, to have a friend in the world."
The mum-of-one is aware that there is a right time for everything, "It's all about timing," she said.
The opera singer shared that she never expected her life to turn out the way it did. Becoming a mum made her look at life in a different way.
Motherhood changes so many parts of your life, but Katherine can't get enough of this new chapter.
Becoming a mum is one of the greatest things that has ever happened to the 37-year-old, "My husband and I love being parents. Aaliyah makes us so happy."
The Welsh star's two-year-old daughter Aaliyah is extremely close to her mum, "She's fun, kind and affectionate – and a mummy's girl."
The songstress shares an extremely close bond with her darling daughter, but that doesn't mean she doesn't worry about little Aaliyah.
"Having a daughter makes you worry about everything. The world is a scary place," she shared.
The mum expressed her concerns for her daughter's future, "I worry about a lot of the things she will encounter in life."
Katherine's own mum has inspired her a lot. The singer shared that her mum is her biggest influence, "I think when you have a daughter you think about your own relationship with your mum and my mum was the breadwinner of our family and she instilled a really good work ethic in me."
She hopes to teach her daughter how to be a kind-hearted person, "I want to have that with my daughter. Show her that I'm passionate about things and dedicated and we don't just live in a house that appeared from nowhere."
Her life may not have turned out the way she expected, but Katherine is enjoying every moment of it. Her marriage to painter Andrew has turned her world around, "I've married this guy from New York and we live in a way I never imagined," she said.